NEW CIRCULATION BOOKS
Pervasive games : theory and design
| | |
| --- | --- |
| Authors | M. Montola, J. Stenros, and A. Waern |
| Place of Publication | Boston |
| Date of Publication | c2009 |
| Publisher | Elsevier/ Morgan Kaufmann |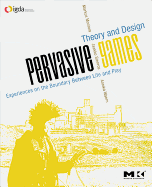 Quickly emerging from the fast-paced growth of mobile communications and wireless technologies, pervasive games take gaming away from the computer screen and back to the three-dimensional world. Now games can be designed to be played in public spaces like shopping malls, conferences, museums and other non-traditional game venues. Game designers need to understand how to use the world as a game space – and both the challenges and advantages of doing so. This book shows how to change the face of play – who plays, when and where they play and what that play means to all involved. The authors explore aspects of pervasive games that concern game designers: what makes these games compelling, what makes them possible today and how they are made. For game researchers, it provides a solid theoretical, philosophical and aesthetic understanding of the genre. "Pervasive Games" covers everything from theory and design to history and marketing designers, so that they can learn how to engage players' real-time experiences beyond the mobile phone or computer screen. It features thirteen case studies with illustrative and inspiring examples make the entire pervasive games design space tangible. It provides practical design tips, potential pitfalls, design problems from real games, and inspiration from some of the most interesting pervasive game designers in the world, including Matt Adams, Frank Lantz, and others.


Introduction to finite element analysis and design
| | |
| --- | --- |
| Authors | Nam-Ho Kim and Bhavani Sankar |
| Place of Publication | Hoboken, New Jersey |
| Date of Publication | c2009 |
| Publisher | Wiley |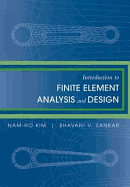 Finite Element Method (FEM) is one of the numerical methods of solving differential equations that describe many engineering problems. This new book covers the basic theory of FEM and includes appendices on each of the main FEA programs as reference. It introduces the concepts so that engineers can use the method efficiently and interpret the results properly. They'll learn about one-dimensional finite elements, including truss and beam elements, as well as two and three dimensional finite elements. Numerous examples are also included using ANSYS, ABAQUS, NASTRAN, Pro/Engineer, and I-DEAS. This approach will help engineers develop a thorough understanding of the theory behind FEM, as well as its application.


Game theory evolving : a problem-centered introduction to modeling strategic interaction , 2nd ed.
| | |
| --- | --- |
| Author | Herbert Gintis |
| Place of Publication | Princeton |
| Date of Publication | c2009 |
| Publisher | Princeton University Press |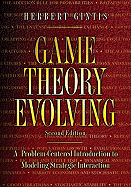 This completely revised and updated second edition of "Game Theory Evolving" contains new material and shows students how to apply game theory to model human behavior in ways that reflect the special nature of sociality and individuality. The textbook continues its in-depth look at cooperation in teams, agent-based simulations, experimental economics, the evolution and diffusion of preferences, and the connection between biology and economics. Recognizing that students learn by doing, the textbook introduces principles through practice. Herbert Gintis exposes students to the techniques and applications of game theory through a wealth of sophisticated and surprisingly fun-to-solve problems involving human and animal behavior. The second edition includes solutions to the problems presented and information related to agent-based modeling. In addition, the textbook incorporates instruction in using mathematical software to solve complex problems.


Essentials of cognitive radio
| | |
| --- | --- |
| Author | Linda Doyle |
| Place of Publication | Cambridge, New York |
| Date of Publication | c2009 |
| Publisher | Cambridge University Press |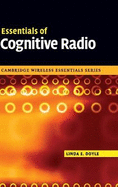 This concise, practical guide presents the key concepts and challenges you need to know about, including issues associated with security, regulation, and designing and building cognitive radios. Written in a descriptive style and using minimum mathematics, complex ideas are made easily understandable, providing you with a perfect introduction to the technology and preparing you to face its many future challenges.


Approximate antenna analysis for CAD
| | |
| --- | --- |
| Author | Hubregt J. Visser |
| Place of Publication | Hoboken, New Jersey |
| Date of Publication | c2009 |
| Publisher | Wiley |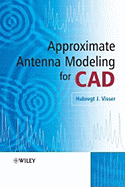 In this book, Hubregt J. Visser provides an introduction to the fundamentals of antenna design and the implementation of design models. A variety of antennas for wireless applications and communications systems are explained, and the real-life use of the antennas is demonstrated through extensive use of application examples. The author includes discussions on the design process of several antennas, such as intravascular MR Antennas, PCB antennas, RFID antennas, rectennas etc.Furthermore, emphasis is placed on Computer Aided Design (CAD) using approximated models. This title includes coverage on intravascular MR Antennas, PCB antennas, RFID antennas, rectennas, etc. It comprehensively details the application areas, modeling, analysis, and validation processes for individual antennas. It discusses the use of equivalent dipole antennas, equivalent transmission line networks and electrostatics. It introduces many antennas and models that have not been covered in previous publications (such as MRI Antennas, for example).


Fundamentals of electromagnetics for electrical and computer engineering
| | |
| --- | --- |
| Author | Nannapaneni Narayana Rao |
| Place of Publication | Upper Saddle River, New Jersey |
| Date of Publication | c2009 |
| Publisher | Pearson-Prentice Hall |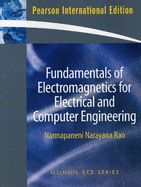 This book's unique approach begins with Maxwell's equations for time-varying fields (first in integral and then in differential form), and also introduces waves at the outset. Building on these core concepts, Dr. Rao treats each category of fields as solutions to Maxwell's equations, highlighting the frequency behavior of physical structures. Next, he systematically introduces the topics of transmission lines, waveguides, and antennas. To keep the subject's geometry as simple as possible, while ensuring that students master the physical concepts and mathematical tools they will need, Rao makes extensive use of the Cartesian coordinate system.Topics covered in this book include: uniform plane wave propagation; material media and their interaction with uniform plane wave fields; essentials of transmission-line analysis (both frequency- and time-domain); metallic waveguides; and Hertzian dipole field solutions. Material on cylindrical and spherical coordinate systems is presented in appendices, where it can be studied whenever relevant or convenient.


Beginning PHP6, Apache, MySQL web development
| | |
| --- | --- |
| Authors | Timothy Boronczyk, et al. |
| Place of Publication | Indianapolis |
| Date of Publication | c2009 |
| Publisher | Wiley |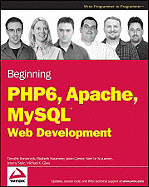 This book is for PHP beginners who have some experience with web site development concepts and a basic working knowledge of HTML and CSS. With this guide, you'll quickly learn why the combination of PHP, Apache, and MySQL is rapidly becoming the most popular way to develop dynamic web sites. It gives you the best possible foundation for understanding how the core components work separately and together, enabling you to take full advantage of everything they have to offer. You'll discover how to utilize the key features of these technologies as you follow two projects to create complete web sites. These projects take you through the basics, such as writing PHP code, building a MySQL database, filling the database with data, and showing specific information to your visitors. You'll then incorporate some of the more complex topics of working with PHP, Apache, and MySQL as you progress step by step through the development of each site.


Dynamics and robust control of robot-environment interaction
| | |
| --- | --- |
| Authors | Miomir Vukobratovic, et al. |
| Place of Publication | New Jersey |
| Date of Publication | c2009 |
| Publisher | World Scientific |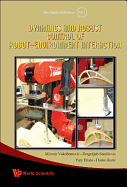 This book covers the most attractive problem in robot control, dealing with the direct interaction between a robot and a dynamic environment, including the human-robot physical interaction. It provides comprehensive theoretical and experimental coverage of interaction control problems, starting from the mathematical modeling of robots interacting with complex dynamic environments, and proceeding to various concepts for interaction control design and implementation algorithms at different control layers. Focusing on the learning principle, it also shows the application of new and advanced learning algorithms for robotic contact tasks. The ultimate aim is to strike a good balance between the necessary theoretical framework and theoretical aspects of interactive robots.


Cognitive radio technology, 2nd ed.
| | |
| --- | --- |
| Editor | Bruce A. Fette |
| Place of Publication | Boston |
| Date of Publication | c2009 |
| Publisher | Academic Press/ Elsevier |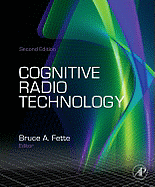 This book gives a thorough knowledge of cognitive radio concepts, principles, standards, spectrum policy issues and product implementation details. In addition to 16 chapters covering all the basics of cognitive radio, this new edition has eight brand-new chapters covering cognitive radio in multiple antenna systems, policy language and policy engine, spectrum sensing, rendezvous techniques, spectrum consumption models, protocols for adaptation, cognitive networking, and information on the latest standards, making it an indispensable resource for the RF and wireless engineer. The new edition, which gives a thorough knowledge of principles, implementation details, standards, policy issues in one volume, enables the RF and wireless engineer to master and apply today's cognitive radio technologies.


Fundamentals of high-frequency CMOS analog integrated circuits
| | |
| --- | --- |
| Authors | Duran Leblebici, Yusuf Leblebici |
| Place of Publication | Cambridge, New York |
| Date of Publication | c2009 |
| Publisher | Cambridge University Press |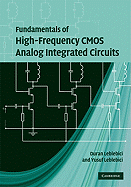 With a design-centric approach, this textbook bridges the gap between fundamental analog electronic circuit textbooks and more advanced RF IC design texts. The major issues that must be taken into account when combining analog and digital circuit building blocks are covered, together with the key criteria and parameters that are used to describe system-level performance. Simple circuit models enable a robust understanding of high-frequency design fundamentals, and SPICE simulations are used to check results and fine-tune the design. With solved design examples to guide the reader through the decision process that accompanies each design task, this is an ideal textbook for senior undergraduate and graduate courses in RF CMOS circuits, RF circuit design, and high-frequency analog circuit design. Analog integrated circuit designers and RF circuit designers in industry who need help making design choices will also find this a practical and valuable reference.


Elements of computation theory
| | |
| --- | --- |
| Author | Arindama Singh |
| Place of Publication | New York |
| Date of Publication | c2009 |
| Publisher | Springer |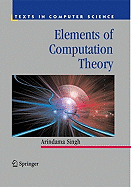 "This book gathers the essential parts of computability theory that typically comprise undergraduate-level courses. … presents computability theory, which answers fundamental questions about problems that can be solved algorithmically and problems that are unsolvable. … covers formal language theory (Chomsky hierarchy), from language, grammar, and machine perspectives. … The text was written with the undergraduate in mind, and is appropriate for both computability theory and formal language theory courses. … The writing style is rather pleasant, and I recommend it to students in the field." (R. Goldberg, ACM Computing Reviews, January, 2010)


Mathematical models of fluid dynamics : modeling, theory, basic numerical facts : an introduction, 2nd ed.
| | |
| --- | --- |
| Author | Rainer Ansorge, Thomas Sonar |
| Place of Publication | Weinheim, Germany |
| Date of Publication | c2009 |
| Publisher | Wiley |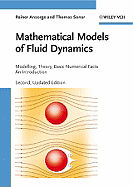 Without sacrificing scientific strictness, this introduction to the field guides readers through mathematical modeling, the theoretical treatment of the underlying physical laws and the construction and effective use of numerical procedures to describe the behavior of the dynamics of physical flow.The book is carefully divided into three main parts: the design of mathematical models of physical fluid flow; a theoretical treatment of the equations representing the model, as Navier-Stokes, Euler, and boundary layer equations, models of turbulence, in order to gain qualitative as well as quantitative insights into the processes of flow events; and, the construction and effective use of numerical procedures in order to find quantitative descriptions of concrete physical or technical fluid flow situations. Both students and experts wanting to control or predict the behavior of fluid flows by theoretical and computational fluid dynamics will benefit from this combination of all relevant aspects in one handy volume.


Practical design verification
| | |
| --- | --- |
| Editors | Dhiraj K. Pradhan, Ian G. Harris |
| Place of Publication | Cambridge, New York |
| Date of Publication | c2009 |
| Publisher | Cambridge University Press |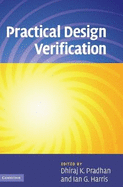 Improve design efficiency and reduce costs with this practical guide to formal and simulation-based functional verification. Giving you a theoretical and practical understanding of the key issues involved, expert authors including Wayne Wolf and Dan Gajski explain both formal techniques (model checking, equivalence checking) and simulation-based techniques (coverage metrics, test generation). You get insights into practical issues including hardware verification languages (HVLs) and system-level debugging. The foundations of formal and simulation-based techniques are covered too, as are more recent research advances including transaction-level modeling and assertion-based verification, plus the theoretical underpinnings of verification, including the use of decision diagrams and Boolean satisfiability (SAT).


Metamodelling for software engineering
| | |
| --- | --- |
| Authors | Cesar Gonzalez-Perez, Brian Henderson-Sellers |
| Place of Publication | Hoboken, New Jersey |
| Date of Publication | c2008 |
| Publisher | Wiley |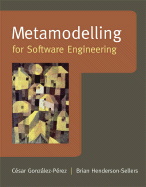 This book focuses on metamodelling as a discipline, exploring its foundations, techniques and results. It presents a comprehensive metamodel that covers process, product and quality issues under a common framework. This book covers issues including: an explanation of what metamodelling is and why it is necessary in the context of software engineering; basic concepts and principles of traditional metamodelling, and some existing results of this approach; problems associated with traditional approaches to Metamodelling are discussed, alongside an exploration of possible solutions and alternative approaches; and, advanced topics such as the extension of the object-oriented paradigm for metamodelling purposes or the foundations of powertype-based tool development will be studied. Finally, a comprehensive case study is introduced and developed, showing how to use many of the concepts explained in the previous chapters. This book provides a comprehensive conceptual framework for metamodelling and includes case studies and exercises which will demonstrate practical uses of metamodelling.


Introduction to machine learning and bioinformatics
| | |
| --- | --- |
| Authors | Sushmita Mitra, et al. |
| Place of Publication | Boca Raton, Florida |
| Date of Publication | c2008 |
| Publisher | CRC Press |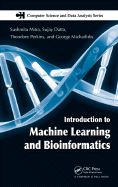 Exploring directions for future research, "Introduction to Machine Learning and Bioinformatics" provides a single source of information on the latest developments between these two important areas. The book describes the main problems in bioinformatics and explains the fundamental concepts and algorithms of machine learning. Illustrative examples from bioinformatics demonstrate the capabilities of state-of-the-art machine learning techniques and how they can be applied to bioinformatics problems. Suitable for self-study, the text also contains end-of-chapter problems and offers supporting materials, including datasets and PowerPoint slides, available for download on the web.


Project management that works : real-world advice on communicating, problem solving, and everything else you need to know to get the job done
| | |
| --- | --- |
| Authors | Rick A. Morris with B. M. Sember |
| Place of Publication | New York |
| Date of Publication | c2008 |
| Publisher | American Management Association |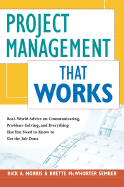 Project management is one of the fastest-growing occupations in the world. The Project Management Institute (PMI) has seen membership growth of more than 1000 per cent in the last ten years, with members in 157 countries. But while many of these managers know how to plan a successful project in theory, very few have the practical tools they need to navigate the politics of today's corporate world. Project managers need more than just good technical skills; they need the right communication skills to succeed. "Project Management Strategy" helps readers deal with the reality of unreasonable deadlines and difficult projects and shows them how to accomplish their goals without alienating their executive sponsors or the team working under them. Filled with real-world examples based on the author's ten years of project management experience in Fortune 500 companies, this book gives readers the tools they need to handle even the most challenging situations. The only book to address the real challenges project managers face today, this is an accessible and invaluable tool that will show readers how to accomplish their mission – no matter what the obstacles.


Digital consumers : reshaping the information professions
| | |
| --- | --- |
| Editors | David Nicholas, Ian Rowlands. |
| Place of Publication | London |
| Date of Publication | c2008 |
| Publisher | Facet Press |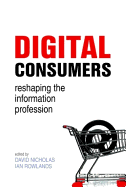 The information professions – librarianship, archives, publishing and, to some extent, journalism – have been rocked by the digital transition that has led to disintermediation, easy access and massive information choice. Professional skills are increasingly being performed without the necessary context, rationale and understanding. Information now forms a consumer commodity with many diverse information producers engaged in the market. It is generally the lack of recognition of this fact amongst the information professions that explains the difficulties they find themselves in. There is a need for a new belief system that will help information professionals survive and engage in a ubiquitous information environment, where they are no longer the dominant players, nor, indeed, the suppliers of first choice.The aim of this thought-provoking book is to provide that overarching vision, built on hard evidence rather than on PowerPoint 'puff'. An international, cross-sectoral team of contributors has been assembled for this purpose. Key strategic areas covered in this book include: the digital consumer – an introduction and philosophy; the digital information marketplace and its economics – the end of exclusivity; the e-shopper – the growth of the informed purchaser; the library in the digital age; the psychology of the digital information consumer; the information-seeking behaviour of the digital consumer – case study – the virtual scholar; the Google generation – myths and realities about young people's digital information behaviour; and, trends in digital information consumption and the future.


Business intelligence : a managerial approach, Int'l. ed.
| | |
| --- | --- |
| Authors | Efraim Turban, et al. |
| Place of Publication | Upper Saddle River, New Jersey |
| Date of Publication | c2008 |
| Publisher | Pearson-Prentice Hall |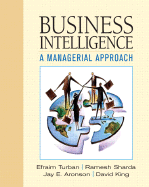 For a course in Business Intelligence, or as a supplement for Introduction to MIS, Business Strategy, or MBA Technology Management As Business Intelligence (BI) evolves from an executive support tool to the primary system implemented in almost all medium and large companies, this is the only book that gives students the BI foundation needed to excel as a manager and decision maker in today's new world.


RF measurements for cellular phones and wireless data systems
| | |
| --- | --- |
| Authors | Allan W. Scott, Rex Frobenius |
| Place of Publication | Hoboken, New Jersey |
| Date of Publication | c2008 |
| Publisher | Wiley and Sons |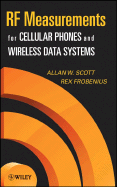 This is the only source for practical, real-world information on RF measurements for cellular phones and wireless data systems. It is predicted that by the year 2010, all digital wireless communications equipment – including cellular, PCS, and 3G phones; wireless LANs; GPS navigation systems; and DBS TV – will have data transfer capabilities of over 1 Mbps. Now, as this significant turning point quickly approaches, this book presents everything industry professionals need to know about the Radio Frequency (RF) measurements and tests that must be made on this new generation of digital wireless communications equipment. Presenting just enough theory as is absolutely required for comprehension, "RF Measurements for Cellular Phones and Wireless Data Systems": provides a review of basic RF principles and terminology; describes RF measurement equipment, including signal generators, power meters, frequency meters, vector network analyzers, spectrum analyzers, and vector signal analyzers; explains the RF devices that are used in cellular phones and wireless data transmission equipment – how they work, what their critical performance parameters are, how they're tested, and typical test results; and, illustrates the testing of RF devices and systems with digitally modulated signals that represent the voice, video, or data that the RF wave is carrying. "RF Measurements for Cellular Phones and Wireless Data Systems" has been written to serve as the industry standard for RF measurements and testing. It is an indispensable resource for engineers, technicians, and managers involved in the construction, installation, or maintenance of cell phones and wireless data equipment.


Mosfet modeling for VLSI simulation : theory and practice
| | |
| --- | --- |
| Author | Narain Arora |
| Place of Publication | New Jersey |
| Date of Publication | c2007 |
| Publisher | World Scientific |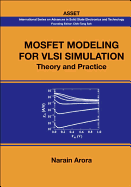 A reprint of the classic text, this book popularized compact modeling of electronic and semiconductor devices and components for college and graduate-school classrooms, and manufacturing engineering, over a decade ago. The first comprehensive book on MOS transistor compact modeling, it was the most … Show more A reprint of the classic text, this book popularized compact modeling of electronic and semiconductor devices and components for college and graduate-school classrooms, and manufacturing engineering, over a decade ago. The first comprehensive book on MOS transistor compact modeling, it was the most cited among similar books in the area and remains the most frequently cited today. The coverage is device-physics based and continues to be relevant to the latest advances in MOS transistor modeling. This is also the only book that discusses in detail how to measure device model parameters required for circuit simulations. The book deals with the MOS Field Effect Transistor (MOSFET) models that are derived from basic semiconductor theory. Various models are developed, ranging from simple to more sophisticated models that take into account new physical effects observed in submicron transistors used in today's (1993) MOS VLSI technology. The assumptions used to arrive at the models are emphasized so that the accuracy of the models in describing the device characteristics are clearly understood. Due to the importance of designing reliable circuits, device reliability models are also covered. Understanding these models is essential when designing circuits for state-of-the-art MOS ICs.


Theory and design of microwave filters
| | |
| --- | --- |
| Author | Ian Hunter |
| Place of Publication | London |
| Date of Publication | c2001 |
| Publisher | Institution of Electrical Engineers |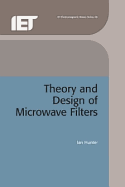 Microwave filters are vital components in a variety of electronic systems, including mobile radio, satellite communications and radar. This graduate-level reference provides a thorough explanation of filter design, including descriptions of basic circuit theory, network synthesis and the design of a variety of microwave filter structures. Theories are followed by specific examples, with numerical simulations of each design. The text is aimed at designers, engineers and researchers working in microwave electronics who must design or specify filters.


Microwave filters, impedance-matching networks, and coupling structures
| | |
| --- | --- |
| Authors | G. L. Matthaei, L. Young, E.M.T. Jones |
| Place of Publication | London |
| Date of Publication | c1980 |
| Publisher | Artech House |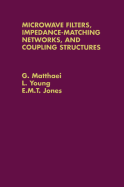 This book is the bible of Microwave Filters. The novice can jump right in and start designing structures. The experienced engineer will find in-depth study and insight into many RF structures.


Theory of waveguides : techniques for the solution of waveguide problems
| | |
| --- | --- |
| Author | Leonard Lewin |
| Place of Publication | London |
| Date of Publication | c1975 |
| Publisher | Newnes-Butterworth |