NEW REFERENCE BOOKS
Handbook of usability testing : how to plan, design, and conduct effective tests, 2nd ed.
| | |
| --- | --- |
| Authors | Jeff Rubin, Dana Chisnell |
| Place of Publication | Indianapolis, Indiana |
| Date of Publication | c2008 |
| Publisher | Wiley |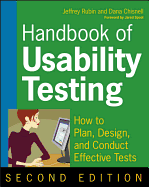 Whether it's software, a cell phone, or a refrigerator, your customer wants no, expects your product to be easy to use. This fully revised handbook provides clear, step-by-step guidelines to help you test your product for usability. Completely updated with current industry best practices, it can give you that all-important marketplace advantage: products that perform the way users expect. You'll learn to recognize factors that limit usability, decide where testing should occur, set up a test plan to assess goals for your product's usability, and more.
The lineman's and cableman's field manual, 2nd ed.
| | |
| --- | --- |
| Authors | Thomas M. Shoemaker, James E. Mack. |
| Place of Publication | New York |
| Date of Publication | c2009 |
| Publisher | McGraw-Hill |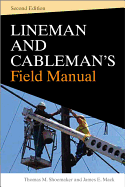 A Compact, On-the-Job Reference for Linemen and Cablemen Fully updated with the latest NEC and OSHA standards, this one-stop portable guide contains the crucial electrical data, formulas, calculations, and safety information essential at any jobsite. The Lineman's and Cableman's Field Manual, Second Edition, provides easy-to-follow details on constructing, operating, and maintaining both overhead and underground electric distribution and transmission lines. Helpful charts, tables, diagrams, equations, and definitions are included throughout this handy resource. The new edition of the manual covers: Line conductors * Cable, splices, and terminations * Distribution voltage transformers * Wood-pole structures * Guying * Lightning and surge protection * Fuses * Inspection and maintenance plans * Tree trimming * Rope, knots, splices, and gear * Grounding * Protective grounds * Safety equipment and rescue
Blueprint reading for electricians, 2nd ed.
| | |
| --- | --- |
| Author | NJATC |
| Place of Publication | New York |
| Date of Publication | c2008 |
| Publisher | Delmar Cengage Learning |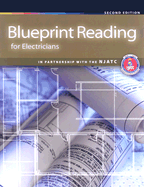 Using terminology and applications unique to the electrical industry, this book provides a strong, relevant introduction to reading and interpreting blueprints for aspiring electricians. "Blueprint Reading for Electricians, 2E" begins by covering fundamental tools and basic sketching, and progresses to include coverage of views, plans, schedules, and specifications. With additional chapters devoted to the types of prints found in a set of construction drawings and clear explanations of their relationships to various electrical installations, the book offers content that is both comprehensive and applicable. Need-to-know mathematical concepts are covered in a straightforward manner, so that readers can feel confident they have sufficient knowledge to learn and apply the material. Both a training manual and blueprint reading reference, "Blueprint Reading for Electrical Workers, 2E" provides the content, the hands-on exercises, and the real-world applications necessary for readers to master their print reading skills.
NEW CIRCULATION BOOKS
Principles of Web design, 4E
| | |
| --- | --- |
| Author | Joel Sklar |
| Place of Publication | Australia |
| Date of Publication | c2009 |
| Publisher | Course Technology |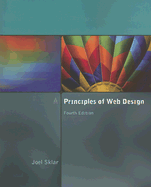 The ultimate guide to Web site design, Principles of Web Design, Fourth Edition leads you through the entire Web site creation process, from start to finish, while developing and enhancing your HTML, CSS, and visual design skills along the way. You'll begin by learning about the Web design environment and the principles of sound Web design, continue to planning site layout and navigation, and progress to Web typography, colors and images, working with CSS, and more. Updated to include the latest Web design technologies and trends, this Fourth Edition features all-new sections on Web accessibility, standards-based coding, and CSS positioning, as well as technical updates and new screen shots throughout. Armed with valuable knowledge and plenty of hands-on activities, you will gain a solid understanding of designing successful, standards-based Web sites that are portable across different operating systems, browsers, and connection speeds.
Fundamentals of database systems, 5th ed.
| | |
| --- | --- |
| Authors | Ramez Elmasri, Shamkant B. Navathe |
| Place of Publication | Boston |
| Date of Publication | c2007 |
| Publisher | Pearson/Addison Wesley |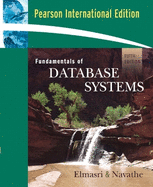 Clear explanations of theory and design, broad coverage of models and real systems, and an up-to-date introduction to modern database technologies result in a leading introduction to database systems. With fresh new problems and a new lab manual, students get more opportunities to practice the fundamentals of design and implementation. More real-world examples serve as engaging, practical illustrations of database concepts. The Fifth Edition maintains its coverage of the most popular database topics, including SQL, security, data mining, and contains a new chapter on web script programming for databases.
Introducing geographic information systems with ARCGIS : a workbook approach to learning GIS, 2nd ed.
| | |
| --- | --- |
| Author | Michael Kennedy |
| Place of Publication | Hoboken, New Jersey |
| Date of Publication | c2009 |
| Publisher | Wiley |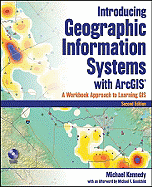 "Introducing Geographic Information Systems with ArcGIS, Second Edition" serves as both an easy-to-understand introduction to GIS and a hands-on manual for the ArcGIS 9.3 software. This combination theory-workbook approach is designed to quickly bring the reader from GIS neophyte to well-informed GIS user from both a general knowledge and practical viewpoint. Replacing the traditional separate texts on theory and application, the book integrates a broad introduction to GIS with a software-specific workbook for ESRIs ArcGIS in a single comprehensive volume. Easy to read, interesting, and at times quite amusing, the new edition is even more accessible to a wide variety of readers. Each chapter presents two mutually supporting sections: overview – a discussion of theory and ideas relating to GIS, laying the groundwork for spatial analysis and step-by-step instructions on how to use ArcGIS software. There are sixty exercises and nine review exercises throughout the book, covering most of the topics students need to gain GIS jobs or continue work in GIS or GIScience Complete with a CD-ROM containing data for working out all of the exercises, this second edition provides an updated examination of file geodatabases including vector, raster, and 3D GIS with terrains. On completion of this text, students will have acquired in-depth understanding of GIS theory and how to operate the ArcGIS software. They will have been exposed, through additional hands-on demonstrations, to virtually everything about GIS that supports spatial analysis.
Analysis of microdata, 2nd ed.
| | |
| --- | --- |
| Authors | Rainer Winkelmann, Stefan Boes |
| Place of Publication | New York |
| Date of Publication | c2009 |
| Publisher | Springer |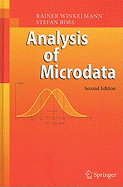 The book provides a simple, intuitive introduction to regression models for qualitative and discrete dependent variables, to sample selection models, and to event history models, all in the context of maximum likelihood estimation. It presents a wide range of commonly used models. The book thereby enables the reader to become a critical consumer of current empirical social science research and to conduct own empirical analyses. The book includes numerous examples, illustrations, and exercises. It can be used as a textbook for an advanced undergraduate, a Master's or a first-year Ph.D. course in microdata analysis, and as a reference for practitioners and researchers.
Designing SOCs with configured cores : unleashing the Tensilica Xtensa and diamond cores
| | |
| --- | --- |
| Author | Steve Leibson |
| Place of Publication | Boston |
| Date of Publication | c2006 |
| Publisher | Morgan Kaufmann Publishers |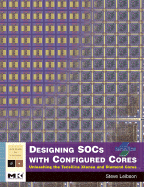 This book emphasizes a processor-centric MPSOC (multiple-processor SOC) design style shaped by the realities of the 21st-century and nanometer silicon. It advocates the assignment of tasks to firmware-controlled processors whenever possible to maximize SOC flexibility, cut power dissipation, reduce the size and number of hand-built logic blocks, shrink the associated verification effort, and minimize the overall design risk. This is an essential, no-nonsense guide to the design of 21st-century mega-gate SOCs using nanometer silicon. It discusses today's key issues affecting SOC design, based on author's decades of personal experience in developing large digital systems as a design engineer while working at Hewlett-Packard's Desktop Computer Division and at EDA workstation pioneer Cadnetix, and covering such topics as an award-winning technology journalist and editor-in-chief for EDN magazine and the Microprocessor Report. It explores conventionally accepted boundaries and perceived limits of processor-based system design and then explodes these artificial constraints through a fresh outlook on and discussion of the special abilities of processor cores designed specifically for SOC design. It offers thorough exploration of the evolution of processors and processor cores used for ASIC and SOC design with a look at where the industry has come from, and where it's going. It provides easy-to-understand explanations of the capabilities of configurable and extensible processor cores through a detailed examination of Tensilica's configurable, extensible Xtensa processor core and six pre-configured Diamond cores. This is the most comprehensive assessment available of the practical aspects of configuring and using multiple processor cores to achieve very difficult and ambitious SOC price, performance, and power design goals.
Web application architecture : principles, protocols and practices, 2nd ed.
| | |
| --- | --- |
| Authors | Leon Shklar and Rich Rosen |
| Place of Publication | Hoboken, New Jersey |
| Date of Publication | c2009 |
| Publisher | Wiley |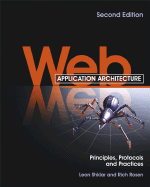 This book provides and in-depth examination of the core concepts and general principles of web application development, using examples from specific technologies. This conceptual knowledge is critical when designing and debugging complex systems, and makes it easier to learn the new application programming interfaces (APIs) that arise in the rapidly changing Internet environment. This book is split into three sections: HTTP protocol as a foundation for web applications; Discussion of markup languages such as HTML, XML and CSS; Survey of emerging technologies. It includes new coverage of technologies including: Rapid application approaches Ruby on Rails; Application Primers; Search technology, including Search Engine Optimization; Simple Object Access Protocol (SOAP); XML Path Language (XPath); Platform for Privacy Preferences (P3P); User-generated content technology for community websites and online collaboration applications; and, Security and encryption.
MOSFET modeling for circuit analysis and design
| | |
| --- | --- |
| Authors | Carlos Galup-Montoro, Márcio Cherem Schneider |
| Place of Publication | New Jersey |
| Date of Publication | c2007 |
| Publisher | World Scientific |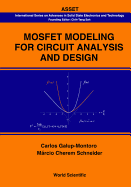 This is the first book dedicated to the next generation of MOSFET models. Addressed to circuit designers with an in-depth treatment that appeals to device specialists, the book presents a fresh view of compact modeling, having completely abandoned the regional modeling approach. Both an overview of the basic physics theory required to build compact MOSFET models and a unified treatment of inversion-charge and surface-potential models are provided. The needs of digital, analog and RF designers as regards the availability of simple equations for circuit designs are taken into account. Compact expressions for hand analysis or for automatic synthesis, valid in all operating regions, are presented throughout the book. All the main expressions for computer simulation used in the new generation compact models are derived. Since designers in advanced technologies are increasingly concerned with fluctuations, the modeling of fluctuations is strongly emphasized. A unified approach for both space (matching) and time (noise) fluctuations is introduced.
Fabless semiconductor implementation
| | |
| --- | --- |
| Author | Rakesh Kumar |
| Place of Publication | New York |
| Date of Publication | c2008 |
| Publisher | McGraw-Hill |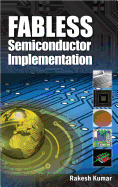 Discover How to Launch and Succeed as a Fabless Semiconductor Firm Fabless Semiconductor Implementation takes you step-by-step through the challenges faced by fabless firms in the development of integrated circuits. This expert guide examines the potential pitfalls of IC implementation in the rapidly growing fabless segment of the semiconductor industry and elaborates how to overcome these difficulties. It provides a comprehensive overview of the issues that executives and technical professionals encounter at fabless companies. Filled with over 150 on-target illustrations, this business-building tool presents a clear picture of the entire lifecycle of a fabless enterprise, describing how to envision and execute fabless IC implementation. Inside This Comprehensive Guide to Fabless IC Design – Define and specify the product Understand the customer requirements, the value chain, and the supply chain Select the right implementation approach, including "make" vs. "buy" Choose the best technologies and supply chain Implement IC design, fabrication, and manufacturing Build the operations infrastructure to meet cost and quality requirements Program-manage the distributed supply chain.
Geographic data mining and knowledge discovery, 2nd ed.
| | |
| --- | --- |
| Editors | Harvey J. Miller, Jiawei Han |
| Place of Publication | Boca Raton, Florida |
| Date of Publication | c2009 |
| Publisher | CRC Press |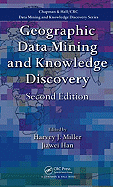 This is the definitive volume on cutting-edge exploratory analysis of massive spatial and spatiotemporal databases. Since the publication of the first edition of "Geographic Data Mining and Knowledge Discovery", new techniques for geographic data warehousing (GDW), spatial data mining, and geovisualization (GVis) have been developed. In addition, there has been a rise in the use of knowledge discovery techniques due to the increasing collection and storage of data on spatiotemporal processes and mobile objects. Incorporating these novel developments, this second edition reflects the current state of the art in the field.New to the Second Edition offers: updated material on geographic knowledge discovery (GKD), GDW research, map cubes, spatial dependency, spatial clustering methods, clustering techniques for trajectory data, the INGENS 2.0 software, and GVis techniques; new chapter on data quality issues in GKD; new chapter that presents a tree-based partition querying methodology for medoid computation in large spatial databases; new chapter that discusses the use of geographically weighted regression as an exploratory technique; new chapter that gives an integrated approach to multivariate analysis and geovisualization; and, five new chapters on knowledge discovery from spatiotemporal and mobile objects databases. "Geographic Data Mining and Knowledge Discovery" is a promising young discipline with many challenging research problems. This book shows that this area represents an important direction in the development of a new generation of spatial analysis tools for data-rich environments. Exploring various problems and possible solutions, it will motivate researchers to develop new methods and applications in this emerging field.
Designing digital computer systems with Verilog
| | |
| --- | --- |
| Authors | David J. Lilja and Sachin S. Sapatnekar. |
| Place of Publication | New York |
| Date of Publication | c2005 |
| Publisher | Cambridge University Press |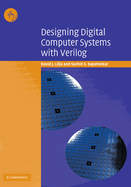 This book serves both as an introduction to computer architecture and as a guide to using a hardware description language (HDL) to design, model and simulate real digital systems. The book starts with an introduction to Verilog – the HDL chosen for the book since it is widely used in industry and straightforward to learn. Next, the instruction set architecture (ISA) for the simple VeSPA (Very Small Processor Architecture) processor is defined – this is a real working device that has been built and tested at the University of Minnesota by the authors. The VeSPA ISA is used throughout the remainder of the book to demonstrate how behavioural and structural models can be developed and intermingled in Verilog. Although Verilog is used throughout, the lessons learned will be equally applicable to other HDLs. Written for senior and graduate students, this book is also an ideal introduction to Verilog for practising engineers.
EU digital copyright law and the end-user
| | |
| --- | --- |
| Author | Guiseppe Mazziotti |
| Place of Publication | Berlin |
| Date of Publication | c2008 |
| Publisher | Springer |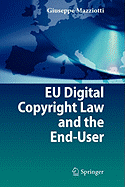 To what extent is the user of a copyrighted digital work entitled to make a copy for personal use of the work without the copyright holder's consent? Are file-sharers shielded from copyright liability under the exception of private copying when they download music files from peer-to-peer networks for free? May Digital Rights Management (DRM) technologies solve the digital copyright dilemma and become 'user-friendly'? These are some of the questions that this book considers in its thorough exploration of the legal framework of EU digital copyright law from the perspective of the 'end-user'. It provides a detailed examination of the implications that the spectacular rise of this new actor creates for the interplay between the EU copyright system and human rights law, competition law and other important policies contained in the EC Treaty. This book is the first comprehensive, critical analysis of its kind. It is crucial reading for lawyers, policymakers and academics interested in copyright law, competition law covering digital media and information technology, consumer digital rights, Internet governance, freedom of expression and user data protection in digital settings.
Introduction to numerical analysis using MATLAB
| | |
| --- | --- |
| Author | Rizwan Butt |
| Place of Publication | Sudbury, Massachusetts |
| Date of Publication | 2010 |
| Publisher | Jones and Bartlett |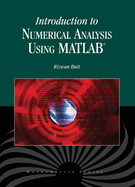 Numerical analysis is the branch of mathematics concerned with the theoretical foundations of numerical algorithms for the solution of problems arising in scientific applications. Designed for both courses in numerical analysis and as a reference for practicing engineers and scientists, this book presents the theoretical concepts of numerical analysis and the practical justification of these methods are presented through computer examples with the latest version of MATLAB. The book addresses a variety of questions ranging from the approximation of functions and integrals to the approximate solution of algebraic, transcendental, differential and integral equations, with particular emphasis on the stability, accuracy, efficiency and reliability of numerical algorithms. The CD-ROM which accompanies the book includes source code, a numerical toolbox, executables, and simulations.
The finite-difference time-domain method for electromagnetics with MATLAB simulations
| | |
| --- | --- |
| Authors | Atef Z. Elsherbeni and Veysel Demir |
| Place of Publication | Raleigh, North Carolina |
| Date of Publication | c2009 |
| Publisher | SciTech Publishing |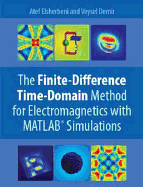 The scope of the book is the fundamental techniques in the FDTD method. The book consists of 12 chapters, each chapter built on the concepts provided in the previous chapters. In each chapter, the details of the concepts are discussed at a graduate student level. Using this book, students will be able to construct a program with sufficient functionally to solve some basic problems. The construction of final equations is presented with a detailed step-by-step approach. In most cases the full-set of equations are provided.While constructing the equations, the reader needs to visualize the positioning and orientation of field components in a three dimensional space. This is very difficult and usually requires extensive experience to be able to imagine the 3D space. Therefore, the book presents the construction of equations accompanied by a nice set of 3D illustrations. The figures greatly facilitate the understanding of the concepts.While the concepts are being presented, it has been kept in mind that the outcome of the book will be a software package that will be sufficient to solve several types of basic electromagnetic problems. In each chapter the transformation of the concepts into programming is explained. Therefore the chapters are presented in such a way that, by adding/developing a new part of the code, chapter by chapter, at the end a well developed FDTD simulation package will be constructed. This book provides full derivations for final equations. It contains 3-D illustrations to aid in visualization of field components. Detailed explanations take the reader from conceptual understanding to actual program development. The book offers step-by-step construction of a basic FDTD simulation package. Fully functional code examples are also provided.
Wireless quality of service : techniques, standards and applications
| | |
| --- | --- |
| Editors | Maode Ma, M.K. Denko, Y. Zhang |
| Place of Publication | Boca Raton, Florida |
| Date of Publication | c2009 |
| Publisher | CRC Press |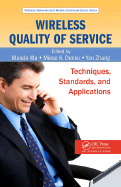 Quality of Service (QoS) is becoming an important and complicated issues in wireless network design, as current wireless networks are achieving more bandwidth through physical layer improvements. "Wireless Quality-of-Service" provides a comprehensive reference on the state-of-the-technology of QoS services in wireless networks, including fundamental concepts, techniques, protocols, system implementations, and recent advances. This book presents an introduction to different wireless networks and mechanisms, addressing key challenges in QoS service frameworks for diverse wireless networks and providing the latest IEEE standard specifications as well as standardization efforts.
Real-time cameras : a guide for game designers and developers
| | |
| --- | --- |
| Author | Mark Haigh-Hutchinson |
| Place of Publication | San Francisco, California |
| Date of Publication | c2009 |
| Publisher | Morgan Kaufmann |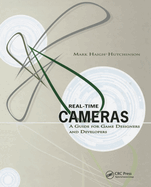 The control of cameras is as important in games as it is in cinema. How the camera tracks and moves determines our point of view and influences our attitude towards the content. A poorly designed camera system in a game can disrupt a users experience, while a well-designed one can make a good game into a great one. The challenge in games is that the camera must respond to unscripted events, and this is where much of the difficulty of designing real-time camera systems arises. The increasing use of motion in virtual environments, marked by the inclusion of physics modeling and complex collision detection systems, means that camera systems must be even more effective to keep up. "Real-Time Cameras" is written by an experienced game developer who has written camera control systems for award-winning games such as Metroid Prime. Mark Haigh-Hutchinson discusses the key algorithms for camera control and then shows how to implement them in code. This book is written for game developers and designers, although it is also pertinent to other professionals in the interactive media field. "Real-Time Cameras" presents a practical approach to camera systems, introducing their theory, design, and implementation. This is the first book on this critical and often poorly understood aspect of game development. It includes analysis of camera and control systems from existing games along with practical implementation advice. It discusses the key algorithms with pseudo code examples, and includes movies demonstrating camera technique on the companion CD-ROM.
An invitation to computer science, 5th ed.
| | |
| --- | --- |
| Authors | G. Michael Schneider, Judith L. Gersting |
| Place of Publication | Boston, Massachusetts |
| Date of Publication | c2010 |
| Publisher | Course Technology |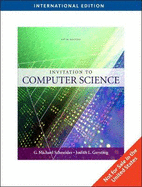 This revision of Schneider and Gersting's bestselling text now offers a more flexible approach to the CS0 course. The text still features a solid introduction to programming concepts, but the language-specific material has been moved online and expanded. In addition to modules for C++ and Java, optional modules for C#, Python, and Ada are now available. The text also includes new chapters on Security and Entertainment, expanded coverage of wireless networks, and updated feature boxes.
HVDC transmission : power conversion applications in power systems
| | |
| --- | --- |
| Authors | Chan-Ki Kim, et al. |
| Place of Publication | Singapore |
| Date of Publication | c2009 |
| Publisher | Wiley |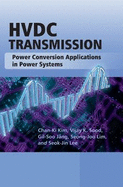 Combining classroom-tested materials from North America and Asia, "HVDC Transmission" compactly summarizes the latest research results, and includes the insights of experts from power systems, power electronics, and simulation backgrounds. The authors walk readers through basic theory and practical applications, while also providing the broader historical context and future development of HVDC technology. This title presents case studies covering basic and advanced HVDC deployments headed by world-renowned experts. It demonstrates how to design, analyze and maintain HVDC systems in the field. It provides updates on new HVDC technologies, such as active power filters, PWM, VSC, and 800 KV systems. It rounds out readers' understanding with chapters dedicated to the key areas of simulation and main circuit design. It introduces wind power system interconnection with HVDC. It arms readers with an understanding of future HVDC trends. Balancing theoretical instruction with practical application, "HVDC Transmission" delivers comprehensive working knowledge to power utility engineers, power transmission researchers, and advanced undergraduates and postgraduates in power engineering programs. The book is also a useful reference to for engineers and students focused on closely related areas such as renewable energy and power system planning.
Visualization : theory and practice in science education
| | |
| --- | --- |
| Editors | John K. Gilbert, M. Reiner, M. Nakhleh |
| Place of Publication | New York |
| Date of Publication | c2008 |
| Publisher | Springer |
External representations (pictures, diagrams, graphs, concrete models) have always been valuable tools for the science teacher. The formation of personal, internal, representations – visualizations – from them plays a key role in all learning, especially in that of science. The use of personal computers and sophisticated software has expanded into the areas of simulation, virtual reality, and animation, and students now engage in the creation of models, a key aspect of scientific methodology. Several academic disciplines underlie these developments, yet act independently of each other, to the detriment of an attainment of what is possible. This book brings together the insights of practicing scientists, science education researchers, computer specialists, and cognitive scientists, to produce a coherent overview. It links presentations about the cognitive theory of representation and visualization, its implications for science curriculum design, and for learning and teaching in classrooms and laboratories.
Introduction to derivative-free optimization
| | |
| --- | --- |
| Author | Jeff Rubin, Dana Chisnell |
| Place of Publication | Philadelphia |
| Date of Publication | c2009 |
| Publisher | Mathematical Programming Society |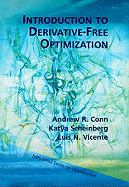 The absence of derivatives, often combined with the presence of noise or lack of smoothness, is a major challenge for optimization. This book explains how sampling and model techniques are used in derivative-free methods and how these methods are designed to efficiently and rigorously solve optimization problems. Although readily accessible to readers with a modest background in computational mathematics, it is also intended to be of interest to researchers in the field. Introduction to Derivative-Free Optimization is the first contemporary comprehensive treatment of optimization without derivatives. This book covers most of the relevant classes of algorithms from direct search to model-based approaches. It contains a comprehensive description of the sampling and modeling tools needed for derivative-free optimization; these tools allow the reader to better analyze the convergent properties of the algorithms and identify their differences and similarities.
Biotechnology : a comprehensive training guide for the biotechnology industry
| | |
| --- | --- |
| Authors | Syed Imtiaz Haider, Anika Ashok |
| Place of Publication | Boca Raton, Florida |
| Date of Publication | c2009 |
| Publisher | Taylor and Francis |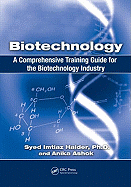 This comprehensive manual provides concise information covering the basic concepts, principles, and techniques used to ensure product quality, potency, efficacy, and safety in the biotechnology industry. Serving as a valuable tool for both new and existing biotechnology and biopharmaceutical manufacturers, this book also includes a CD-ROM with customizable features that offers hands-on training information. The text presents step-by-step guidance for optimizing research and development expenditures, avoiding marketing delays, gaining a competitive advantage, reducing product development failures, developing skilled manpower, and maintaining both local and international regulatory compliance.
Software engineering & testing : an introduction
| | |
| --- | --- |
| Authors | B.B. Agarwal, S.P. Tayal, M. Gupta |
| Place of Publication | Sudbury, Massachusetts |
| Date of Publication | c2010 |
| Publisher | Jones and Bartlett |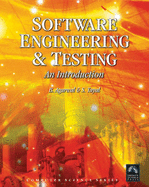 Designed for an introductory software engineering course or as a reference for programmers, this up to date text uses both theory and applications to design reliable, error-free software. Starting with an introduction to the various types of software, the book moves through life-cycle models, software specifications, testing techniques, computer-aided software engineering and writing effective source code. A chapter on applications covers software development techniques used in various applications including VisualBasic, Oracle, SQLServer, and CrystalReports. A CD-ROM with source code and third-party software engineering applications accompanies the book.
Digital systems engineering
| | |
| --- | --- |
| Authors | William J. Dally, John W. Poulton |
| Place of Publication | New York |
| Date of Publication | c1998 |
| Publisher | Cambridge University Press |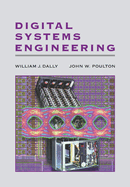 What makes some computers slow? Why do some digital systems operate reliably for years while others fail mysteriously every few hours? How can some systems dissipate kilowatts while others operate off batteries? These questions of speed, reliability, and power are all determined by the system-level electrical design of a digital system. Digital Systems Engineering presents a comprehensive treatment of these topics. It combines a rigorous development of the fundamental principles in each area with real-world examples of circuits and methods. The book not only serves as an undergraduate textbook, filling the gap between circuit design and logic design, but can also help practising digital designers keep pace with the speed and power of modern integrated circuits. The techniques described in this book, once used only in supercomputers, are essential to the correct and efficient operation of any type of digital system.
Collective intelligence in action
| | |
| --- | --- |
| Author | Satnam Alag |
| Place of Publication | Greenwich, Connecticut |
| Date of Publication | c2009 |
| Publisher | Manning |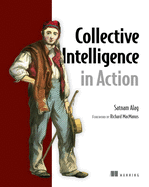 Giving insight to market dominance, this handbook explores programming techniques that reveal the patterns, inter-relationships, and individual profiles–the collective intelligence–locked in the data people leave behind as they surf Web sites, post blogs, and interact with other users.
Intelligent decision making : an AI-based approach
| | |
| --- | --- |
| Editors | Gloria Phillips-Wren, N. Ichalkaranje, L.C. Jain |
| Place of Publication | Berlin |
| Date of Publication | c2008 |
| Publisher | Springer |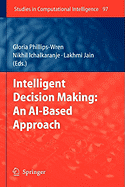 Intelligent Decision Support Systems have the potential to transform human decision making by combining research in artificial intelligence, information technology, and systems engineering. The field of intelligent decision making is expanding rapidly due, in part, to advances in artificial intelligence and network-centric environments that can deliver the technology. Communication and coordination between dispersed systems can deliver just-in-time information, real-time processing, collaborative environments, and globally up-to-date information to a human decision maker. At the same time, artificial intelligence techniques have demonstrated that they have matured sufficiently to provide computational assistance to humans in practical applications. This book includes contributions from leading researchers in the field beginning with the foundations of human decision making and the complexity of the human cognitive system. Researchers contrast human and artificial intelligence, survey computational intelligence, present pragmatic systems, and discuss future trends. This book will be an invaluable resource to anyone interested in the current state of knowledge and key research gaps in the rapidly developing field of intelligent decision support.
Functional programming and input/output
| | |
| --- | --- |
| Author | Andrew D. Gordon |
| Place of Publication | New York |
| Date of Publication | c1994 |
| Publisher | Cambridge University Press |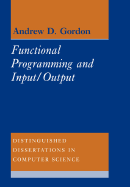 A common attraction to functional programming is the ease with which proofs can be given of program properties. A common disappointment with functional programming is the difficulty of expressing input/output (I/O), while at the same time being able to verify programs. Here, the author shows how a theory of functional programming can be smoothly extended to admit both an operational semantics for functional I/O and verification of programs engaged in I/O. He obtains operational semantics for the three most widely implemented I/O mechanisms for lazy languages, and proves that the three are equivalent in expressive power. He develops semantics for a form of monadic I/O and verifies a simple programming example. These theories of functional I/O are based on an entirely operational theory of functional programming, developed using Abramsky's 'applicative bisimulation'.
Essentials of applied mathematics for scientists and engineers
| | |
| --- | --- |
| Author | Robert G. Watts |
| Place of Publication | San Rafael, California |
| Date of Publication | c2007 |
| Publisher | Morgan & Claypool Publishers |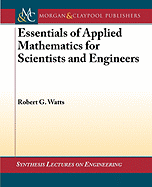 This is a book about linear partial differential equations that are common in engineering and the physical sciences. It will be useful to graduate students and advanced undergraduates in all engineering fields as well as students of physics, chemistry, geophysics and other physical sciences and professional engineers who wish to learn about how advanced mathematics can be used in their professions. The reader will learn about applications to heat transfer, fluid flow, and mechanical vibrations. The book is written in such a way that solution methods and application to physical problems are emphasized. There are many examples presented in detail and fully explained in their relation to the real world. References to suggested further reading are included. The topics that are covered include classical separation of variables and orthogonal functions, Laplace transforms, complex variables, and Sturm-Liouville transforms