NEW EEE CIRCULATION BOOKS
Recommended by Prof. Lew Andrew Tria
SD card projects using the PIC microcontroller
| | |
| --- | --- |
| Author | Dogan Ibrahim |
| Place of Publication | Burlington, Mass. |
| Date of Publication | c2010 |
| Publisher | Newnes/ Elsevier |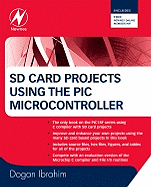 This book is ideal for those practicing engineers, advanced students, and PIC enthusiasts that want to incorporate SD Cards into their devices. SD cards are cheap, fast, and small, used in many MP3 players, digital and video cameras, and perfect for microcontroller applications. This book brings the reader up to speed on the PIC 18 and SD cards, knowledge which can then be harnessed for hands-on work with the eighteen projects included within. Two great technologies are brought together in this one practical, real-world, hands-on cookbook perfect for a wide range of PIC fans. It contains eighteen completely tested SD projects in the C programming language. It also details memory cards usage with the PIC18 family.


Recommended by Prof. Percival Magpantay
Embedded hardware
| | |
| --- | --- |
| Authors | Jack Ganssle … [et al.]. |
| Place of Publication | Amsterdam |
| Date of Publication | c2008 |
| Publisher | Elsevier/Newnes |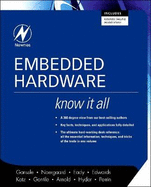 This book details all of the essential theory and facts to help an engineer design a robust embedded system. Processors, memory, and the hot topic of interconnects (I/O) are completely covered. The authors bring a wealth of experience and ideas; this is a must-own book for any embedded designer.


Recommended by Prof. Percival Magpantay
Power sources and supplies : world class designs
| | |
| --- | --- |
| Editors | Marty Brown [editor] with Nihal Kularatna, Raymond A. Mack, Jr., Sanjaya Maniktala |
| Place of Publication | Amsterdam |
| Date of Publication | c2008 |
| Publisher | Newnes/Elsevier |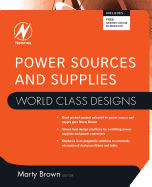 Marty Brown, a leader in the field of power design selected the very best design-specific material from the Newnes portfolio. Marty selected material for its timelessness, its relevance to current power supply design needs, and its real-world approach to design issues. Special attention is given to switching power supplies and their design issues, including component selection, minimization of EMI, toroid selection, and breadboarding of designs. Emphasis is also placed on design strategies for power supplies, including case histories and design examples. This is a book that belongs on the workbench of every power supply designer! This book covers best design practices for switching power supplies and power converters. The emphasis is on pragmatic solutions to commonly encountered design problems and tasks.


Recommended by Prof. Bienvenido Malquisto Jr.
AC/DC principles
| | |
| --- | --- |
| Authors | Paul T. Shultz |
| Place of Publication | Homewood, Ill. |
| Date of Publication | c2007 |
| Publisher | American Technical Publishers |
Taking electrical theory and applications to a higher level, AC/DC Prinicples shows learners how to apply basic laws and analysis techniques to introductory circuits as well as actual AC and DC circuit applications. Ohm's law, Kirchhoff's law, Thevenin's theorem, and Norton's theorem are applied to basic circuits. Mathematics is applied at algebraic and trigonometric levels to aid in building fundamental mathematical skills. Step-by-step example problems follow all mathematical formulas. AC/DC Principles also includes an introduction to concepts of electricity, network analysis techniques, and vector diagrams and phase relationships, and concludes with chapters on resonance, three-phase AC, tranformers, and AC motors.


Recommended by Prof. Bienvenido Malquisto Jr.
Stallcup's electrical grounding and bonding simplified 2008 edition : based on the NEC and related standards
| | |
| --- | --- |
| Authors | James G. Stallcup with James W. Stallcup |
| Place of Publication | Sudburry, Mass. |
| Date of Publication | c2010 |
| Publisher | Jones and Bartlett Publishers |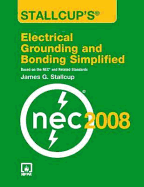 Gain a firm understanding of the National Electrical Code(R) and how it applies to grounding and bonding techniques with the 2008 Edition of Stallcup's(R) Electrical Grounding and Bonding Simplified. Based on the 2008 NEC(R), this hands-on guide illustrates Code provisions concerning circuit and system grounding; grounding electrode systems and electrode conductors; enclosure, raceway, and service cabling grounding; bonding; equipment grounding and equipment grounding conductors; and much more. Intuitively arranged so general requirements are introduced before more specific and complex topics, this text places grounding and bonding into proper perspective, helping users gain a foundational knowledge of the topic. With numerous illustrations and figures to clarify proper installation and application procedures Stallcup's(R) is an essential resource for electricians.


Recommended by Prof. Bienvenido Malquisto Jr.
Electrical design of commercial and industrial buildings
| | |
| --- | --- |
| Author | John Hauck |
| Place of Publication | Sudbury, Mass. |
| Date of Publication | c2011 |
| Publisher | Jones and Bartlett |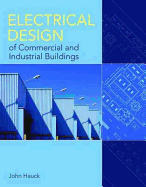 A Hands-On Approach to Electrical Design Electrical Design of Commercial and Industrial Buildings teaches students the critical components of electrical design through an integrated approach that combines fundamental theory with hands-on practice. By taking an applied-learning approach to instruction, this text explains electrical principles, design criteria, codes, and other key elements of the design process, then guides students through each step as they create their own electrical design plans. A companion Student Resource CD-ROM with sample plans – accompanied by example equipment lists, lighting fixture schedules, and calculation templates – provides students with a comprehensive framework for experiential learning. As an integrated learning tool, Electrical Design of Commercial and Industrial Buildings is both an essential teaching guide for electrical design instructors and an enduring reference book for students and professionals.


Recommended by Prof. Marc Talampas
Instrumentation, 4th ed. [with CD]
| | |
| --- | --- |
| Authors | Franklyn W. Kirk, Thomas A. Weedon, Philip Kirk |
| Place of Publication | Homewood, Ill. |
| Date of Publication | c2005 |
| Publisher | American Technical Publishers |


This textbook provides a detailed description of the operation of measurement devices and instruments. Large, full-color illustrations are used to detail fundamental theory and operating principles of instrumentation in industry. Common applications used in control of manufacturing and other processes are included to show the details of how to install instruments in control systems.
Instrumentation covers industrial communications from traditional pneumatic to state-of-the-art digital and wireless communication systems, including fieldbus, Hart®, and Ethernet. This textbook includes a new chapter on safety systems that addresses common safety devices and systems such as relief valves, rupture discs, burner control systems, hazardous location classifications, enclosures, and safety instrumented systems (SIS).


Recommended by Prof. Marc Talampas
Principles of industrial instrumentation and control systems
| | |
| --- | --- |
| Author | Chennakesava R. Alavala |
| Place of Publication | Singapore |
| Date of Publication | c2009 |
| Publisher | Cengage Learning Asia |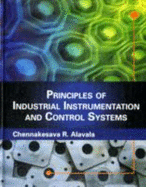 Principles of Industrial Instrumentation and Control Systems is designed to serve as a textbook for a course on Instrumentation and Control Systems for undergraduate students of mechanical engineering and related disciplines. It provides an insight into the instrumentation methods used for measurement of important industrial variables and introduces the readers to the basic concepts of control systems. The book includes comprehensive discussions on the measurement techniques of physical variables such as displacement, time, count, frequency, stress and strain, force, pressure, fluid flow, liquid level, and temperature. Other major variables discussed in the book include moisture, humidity, density, viscosity, torque, power, speed, acceleration and vibration, and sound. Static and dynamic characteristics and error analysis of measurement systems is also covered. Detailed discussion of topics such as basic transducers, signal conditioning, control systems, transfer functions, and stability make the book a complete text for undergraduate students. Written in a student-friendly style, the book presents relevant topics in a systematic and comprehensible manner. A number of solved examples have been included in the text to help students grasp important concepts easily. The end-of-chapter exercises are intended to test the students understanding of the topics discussed and to help them prepare for university as well as competitive examinations. Key Features: (1)Discusses instrumentation methods of important physical variables in a lucid manner; (2)Incorporates a large number of illustrations for easy and clear understanding of concepts; (3)Includes solved and unsolved problems that aid in grasping important topics; (4)Contains a large number of review problems.


Recommended by Prof. Ivan Benedict Nilo Cruz
Electrical power systems and networks
| | |
| --- | --- |
| Authors | Nouredine Hadjsaïd, Jean-Claude Sabonnadiere |
| Place of Publication | London, U.K.:ISTE Hoboken, N.J. |
| Date of Publication | c2009 |
| Publisher | Wiley |


The development of electric power systems has been made up of incremental innovations from the end of the 19th century and throughout the 20th century. The creation of deregulated electricity markets has brought about an emerging paradigm in which the relationships between producers, power system operators and consumers have changed enormously compared to the monopolistic case. The scope of this book is to provide fundamental concepts of the physics and operation of transmission and distribution lines, which is the content of Part 1, followed by the models and tools for the description and simulation of large electrical grids for steady state and transient operation. These advanced tools allow the physics and technology of power systems to be described and the algorithms of Ybus and Zbus matrices to be built for various studies such as short-circuit studies and load flow or transient phenomena analysis. Part 3 deals with the new organization concepts in the frame of deregulated markets. In this part the restructuring of the power industry is presented where various actors interact together through market places or bilateral contracts. In addition, the operation of the power grids under this deregulated context is detailed and the relationships between power system operators and market actors (energy producers and providers, traders, etc.) is explained with several examples. The ancillary services, congestion management and grid access concepts are also described. A large number of exercises and problems disseminated throughout the book with solutions at the end enable the reader to check his understanding of the content at any time.


Recommended by Prof. Rhandley Cajote
Digital signal processing, 3rd ed.
| | |
| --- | --- |
| Authors | S. Poornachandra, B. Sasikala |
| Place of Publication | New Delhi |
| Date of Publication | c2010 |
| Publisher | Tata McGraw Hill Education |


Designed for a first course in Digital Signal Processing, this book covers major topics like Discrete Fourier Transform Fast Fourier Transform), design of digital filters, effect of finite word length and multirate signal processing. Written in a clear style, the book provides lot of solved problems, illustrations and flow graphs that will facilitate easy learning of the subject. Table Of Contents:
Chapter 1. Introduction to Digital Signal Processing Chapter 2. Introduction to Signals and Systems Chapter 3. Linear Time Invariant Systems Chapter 4. Fourier Series Chapter 5. Fourier Transforms Chapter 6. Z-Transforms Chapter 7. Finite Impulse Response (FIR) Filter Chapter 8. Infinite Impulse Response (IIR) Filter Chapter 9. Analysis of Finite Word Length Effect Chapter 10. Random Signal Processing Chapter 11. Multirate Digital Signal Processing Chapter 12. Introduction to Speech Processing Chapter 13. Digital Signal Processors. Special Features:Comprehensive coverage of FIR and IIR filters; Simple and student-friendly presentation; Appropriate mathematical analysis to understand concepts; New chapter on digital signal processor; A tutorial on MATLAB with solved; More than 250 solved problems and numerous exercises for practice Summary at the end-of each chapter.


Recommended by Prof. Joy Alinda Reyes-Madamba
Microprocessor architecture : from simple pipelines to chip multiprocessors
(COe 113)
| | |
| --- | --- |
| Author | Jean-Loup Baer |
| Place of Publication | New York |
| Date of Publication | c2010 |
| Publisher | Cambridge Univ. Press |


This book gives a comprehensive description of the architecture of microprocessors from simple in-order short pipeline designs to out-of-order superscalars. It discusses topics such as: * The policies and mechanisms needed for out-of-order processing such as register renaming, reservation stations, and reorder buffers * Optimizations for high performance such as branch predictors, instruction scheduling, and load-store speculations * Design choices and enhancements to tolerate latency in the cache hierarchy of single and multiple processors * State-of-the-art multithreading and multiprocessing emphasizing single chip implementations Topics are presented as conceptual ideas, with metrics to assess the performance impact, if appropriate, and examples of realization. The emphasis is on how things work at a black box and algorithmic level. The author also provides sufficient detail at the register transfer level so that readers can appreciate how design features enhance performance as well as complexity.


Recommended by Prof. Romarie U. Lorenzo
Practical digital wireless signals
(ECE 141)
| | |
| --- | --- |
| Author | Jean-Loup Baer |
| Place of Publication | Cambridge |
| Date of Publication | c2010 |
| Publisher | Cambridge Univ. Press |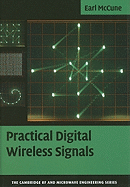 Do you need to know what signal type to select for a wireless application? Quickly develop a useful expertise in digital modulation with this practical guide, based on the author's experience of over 30 years in industrial design. You will understand the physical meaning behind the mathematics of wireless signals and learn the intricacies and tradeoffs in signal selection and design. Six modulation families and 12 modulation types are covered in depth, together with a quantitative ranking of relative cost incurred to implement any of 12 modulation types. Extensive discussions of the Shannon Limit, Nyquist filtering, efficiency measures and signal-to-noise measures are provided, radio wave propagation and antennas, multiple access techniques, and signal coding principles are all covered, and spread spectrum and wireless system operation requirements are presented.