NEW RESERVE BOOK
Introductory circuit analysis, 12th ed.
| | |
| --- | --- |
| Author | Robert L. Boylestad. |
| Place of Publication | Upper Saddle River, New Jersey |
| Date of Publication | c2010 |
| Publisher | Prentice Hall |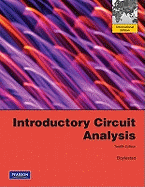 For DC/AC Circuit Analysis courses requiring a comprehensive, classroom tested and time tested text with an emphasis on circuit analysis and theory. THE most widely acclaimed text in the field for more than three decades, Introductory Circuit Analysis provides introductory-level students with the most thorough, understandable presentation of circuit analysis available. Exceptionally clear explanations and descriptions, step-by-step examples, practical applications, and comprehensive coverage of essentials provide students with a solid, accessible foundation.
NEW REFERENCE BOOKS
High performance embedded computing handbook : a systems perspective
| | |
| --- | --- |
| Editors | D.R. Martinez, R. A. Bond, M. M. Vai. |
| Place of Publication | Boca Raton, Florida |
| Date of Publication | c2008 |
| Publisher | CRC Press |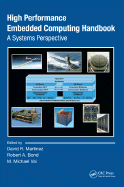 Embedded systems technology involves a range of topics, including analog-to-digital conversion and application-specific integrated circuit design. From the history of high-performance computing to a discussion of future directions, "High Performance Embedded Computing Handbook" offers comprehensive coverage of all aspects of these computing systems, which have various applications in consumer electronics, radar, sonar, telecommunications, medical, and financial areas. Every component in a high-performance embedded system is defined and explained in detail, with leading academic and industry experts in the field providing a well-balanced treatment of theoretical and practical issues.
Handbook of practical logic and automated reasoning
| | |
| --- | --- |
| Author | John Harrison |
| Place of Publication | New York |
| Date of Publication | c2009 |
| Publisher | Cambridge University Press |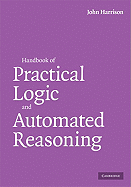 The sheer complexity of computer systems has meant that automated reasoning, i.e. the ability of computers to perform logical inference, has become a vital component of program construction and of programming language design. This book meets the demand for a self-contained and broad-based account of the concepts, the machinery and the use of automated reasoning. The mathematical logic foundations are described in conjunction with practical application, all with the minimum of prerequisites. The approach is constructive, concrete and algorithmic: a key feature is that methods are described with reference to actual implementations (for which code is supplied) that readers can use, modify and experiment with. This book is ideally suited for those seeking a one-stop source for the general area of automated reasoning. It can be used as a reference, or as a place to learn the fundamentals, either in conjunction with advanced courses or for self study.
Embedded systems handbook, 2nd ed.
| | |
| --- | --- |
| Editor | Richard Zurawski |
| Place of Publication | Boca Raton, Florida |
| Date of Publication | c2009 |
| Publisher | CRC Press |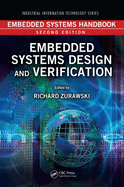 Considered a standard industry resource, the Embedded Systems Handbook provided researchers and technicians with the authoritative information needed to launch a wealth of diverse applications, including those in automotive electronics, industrial automated systems, and building automation and control. Now a new resource is required to report on current developments and provide a technical reference for those looking to move the field forward yet again. Divided into two volumes to accommodate this growth, the Embedded Systems Handbook, Second Edition presents a comprehensive view on this area of computer engineering with a currently appropriate emphasis on developments in networking and applications. Those experts directly involved in the creation and evolution of the ideas and technologies presented offer tutorials, research surveys, and technology overviews that explore cutting-edge developments and deployments and identify potential trends. This first self-contained volume of the handbook, Embedded Systems Design and Verification, is divided into three sections. It begins with a brief introduction to embedded systems design and verification. It then provides a comprehensive overview of embedded processors and various aspects of system-on-chip and FPGA, as well as solutions to design challenges. The final section explores power-aware embedded computing, design issues specific to secure embedded systems, and web services for embedded devices. Those interested in taking their work with embedded systems to the network level should complete their study with the second volume: Network Embedded Systems.
The game production handbook, 2nd ed.
| | |
| --- | --- |
| Author | Heather Maxwell Chandler |
| Place of Publication | Hingham, Massachussetts |
| Date of Publication | c2009 |
| Publisher | Infinity Science Press |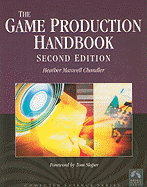 "The Game Production Handbook, Second Edition" will present information that a producer, lead, or studio manager needs to know in order to successfully develop a game from concept to gold master. The general game development topics such as pre-production, production, testing, and code release will be covered, along with more specific topics such as how to organize voice-over and mo-cap shoots, creating cinematics, working with marketing, localizations, working with external contractors, writing documentation, and project management practices.New material includes additional information on project and personnel management, new technologies, online gaming issues and middleware, and updated examples from next-generation games. It includes new interviews with industry experts who will discuss insider knowledge and real world examples of what works and what doesn't work in game development. A fictitious game project is used to fully illustrate the production cycle, documentation, and other production concepts. The book has a CD-ROM that includes all the templates/forms, so anyone can immediately apply the principles discussed in the book. An Instructor Resource Kit will be available for use as a textbook.
Audio power amplifier design handbook, 5th ed.
| | |
| --- | --- |
| Author | Douglas Self |
| Place of Publication | Oxford |
| Date of Publication | c2009 |
| Publisher | Focal Press |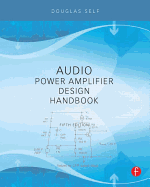 This book is the essential reference for audio power amplifier designers and engineers. Author Douglas Self covers all the issues of distortion and linearity, power supplies, protection, reliability and layout. He also tackles unusual forms of compensation and unexpected sources of distortion such as capacitors and fuses. This much expanded and updated Fifth Edition includes four new chapters, one of them dedicated to the XD crossover-displacement principle, invented by the author, and used by Cambridge Audio. The book has a wealth of new material on four-stage amplifier architectures, current-mirrors, power transistors with internal sensing diodes, amplifier bridging, subtle distortion mechanisms, input stage common-mode distortion, double input stages, amplifier stability, output stages with gain, transformers and hum fields, inrush current suppression, DC servo design, thermal protection, the subtleties of cooling fan control, advanced line input stages, ultra-low-noise design, high and low-pass filtering, testing and safety, infra-red control, signal activation, 12V trigger, level indication and much more. There is significantly expanded material on professional power amplifiers as used in sound reinforcement and PA applications. This book is a must-have for audio power amplifier professionals and audiophiles, amateur constructors and anyone with intellectual curiosity about the struggle towards technical excellence.
Radar handbook, 3rd ed.
| | |
| --- | --- |
| Editor-in-Chief | Merrill I. Skolnik |
| Place of Publication | New York |
| Date of Publication | c2008 |
| Publisher | McGraw-Hill |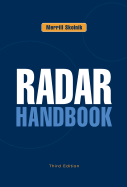 The industry standard in radar technology, now updated with all the advances and trends of the past 17 years. Turn to the Third Edition of Radar Handbook for state-of-the-art coverage of the entire field of radar technology, from fundamentals to the newest applications. With contributions by 30 world experts, this resource examines methods for predicting radar range and explores radar subsystems such as receivers, transmitters, antennas, data processing, ECCM, and pulse compression. This radar handbook also explains the target cross section!radar echoes from ground and sea!and all radar systems, including MTI, AMTI, pulse doppler, and others.