NEW RESERVE BOOK
The Essentials of Computer Organization and Architecture, 2nd ed.
| | |
| --- | --- |
| Authors | Linda Null and Julia Lobur |
| Place of Publication | Sudbury, Massachusetts |
| Date of Publication | c2006 |
| Publisher | Jones & Bartlett Publishers |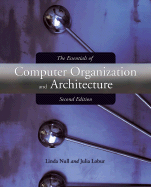 The Essentials Of Computer Organization and Architecture, Second Edition is a comprehensive resource that addresses all of the necessary organization and architecture topics yet is concise enough to move through in a single semester. The text covers such topics as digital logic, data representation, machine-level language, general organization, assembly language programming, CPU organization, memory organization, and input/output devices, as well as a new chapter on embedded systems. Correlated to the ACM-IEEE Computing Curricula guidelines, the Essentials Of Computer Organization and Architecture is the forefront text for your computer organization and architecture course.


NEW REFERENCE BOOKS
Computer and information security handbook
| | |
| --- | --- |
| Editor | John R. Vacca |
| Place of Publication | Burlington, Massachussetts |
| Date of Publication | c2009 |
| Publisher | Morgan Kaufmann |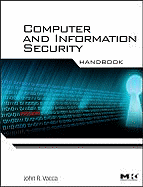 This book presents information on how to analyze risks to your networks and the steps needed to select and deploy the appropriate countermeasures to reduce your exposure to physical and network threats. It also imparts the skills and knowledge needed to identify and counter some fundamental security risks and requirements, including Internet security threats and measures (audit trails IP sniffing/spoofing etc.) and how to implement security policies and procedures. In addition, this book also covers security and network design with respect to particular vulnerabilities and threats. It also covers risk assessment and mitigation and auditing and testing of security systems. From this book, the reader will also learn about applying the standards and technologies required to build secure VPNs, configure client software and server operating systems, IPsec-enabled routers, firewalls and SSL clients. The chapter coverage includes identifying vulnerabilities and implementing appropriate countermeasures to prevent and mitigate threats to mission-critical processes.


Embedded systems handbook, 2nd ed.
| | |
| --- | --- |
| Editor | Richard Zurawski |
| Place of Publication | Boca Raton, Florida |
| Date of Publication | c2009 |
| Publisher | CRC Press |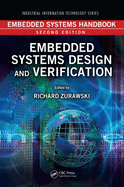 This first self-contained volume of the handbook, Embedded Systems Design and Verification, is divided into three sections. It begins with a brief introduction to embedded systems design and verification. It then provides a comprehensive overview of embedded processors and various aspects of system-on-chip and FPGA, as well as solutions to design challenges. The final section explores power-aware embedded computing, design issues specific to secure embedded systems, and web services for embedded devices. Those interested in taking their work with embedded systems to the network level should complete their study with the second volume: Network Embedded Systems.


NEW CIRCULATION BOOKS
Mobile 3D graphics with OpenGL ES and M3G
| | |
| --- | --- |
| Authors | Kari Pulli, et al. |
| Place of Publication | Amsterdam |
| Date of Publication | c2008 |
| Publisher | Morgan Kaufmann Publishers |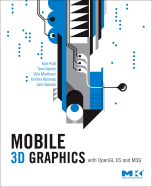 "Mobile 3D Graphics" is about writing real-time 3D graphics applications for mobile devices. The programming interfaces explained and demonstrated in this must-have reference enable dynamic 3D media on cell phones, GPS systems, portable gaming consoles and media players. The text begins by providing thorough coverage of background essentials, then presents detailed hands-on examples, including extensive working code in both of the dominant mobile APIs, OpenGL ES and M3G. C/C++ and Java Developers, graphic artists, students, and enthusiasts would do well to have a programmable mobile phone on hand to try out the techniques described in this book. The authors, industry experts who helped to develop the OpenGL ES and M3G standards, distill their years of accumulated knowledge within these pages, offering their insights into everything from sound mobile design principles and constraints, to efficient rendering, mixing 2D and 3D, lighting, texture mapping, skinning and morphing. Along the way, readers will benefit from the hundreds of included tips, tricks and caveats.


Computer Forensics: An Essential Guide for Accountants, Lawyers, and Managers
| | |
| --- | --- |
| Author | Michael Sheetz |
| Place of Publication | Hoboken, New Jersey |
| Date of Publication | c2007 |
| Publisher | John Wiley & Sons |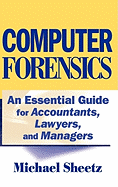 The first book to successfully speak to the nontechnical professional in the fields of business and law on the topic of computer crime, "Computer Forensics: An Essential Guide for Accountants, Lawyers, and Managers" provides valuable advice on the hidden difficulties that can blindside companies and result in damaging costs. Written by industry expert Michael Sheetz, this important book provides readers with an honest look at the computer crimes that can annoy, interrupt and devastate a business. Readers are equipped not only with a solid understanding of how computers facilitate fraud and financial crime, but also how computers can be used to investigate, prosecute, and prevent these crimes. If you want to know how to protect your company from computer crimes but have a limited technical background, this book is for you.


Signal processing for communications
| | |
| --- | --- |
| Authors | Paolo Prandoni and Martin Vetterli |
| Place of Publication | Boca Raton, Florida |
| Date of Publication | c2008 |
| Publisher | CRC Press |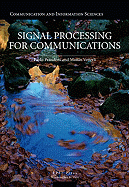 Taking a novel, less classical approach to the subject, the authors have written this book with the conviction that signal processing should be fun. Their treatment is less focused on the mathematics and more on the conceptual aspects, allowing students to think about the subject at a higher conceptual level, thus building the foundations for more advanced topics and helping students solve real-world problems. The last chapter pulls together the individual topics into an in-depth look at the development of an end-to-end communication system. Richly illustrated with examples and exercises in each chapter, the book offers a fresh approach to the teaching of signal processing to upper-level undergraduates.


Critical play : radical game design
| | |
| --- | --- |
| Author | Mary Flanagan |
| Place of Publication | Cambridge, Massachusetts |
| Date of Publication | c2009 |
| Publisher | MIT Press |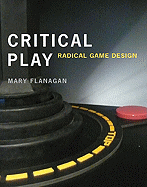 In Critical Play, artist and game designer Mary Flanagan examines alternative games–games that challenge the accepted norms embedded within the gaming industry–and argues that games designed by artists and activists are reshaping everyday game culture. Flanagan provides a lively historical context for critical play through twentieth-century art movements, connecting subversive game design to subversive art: her examples of "playing house" include Dadaist puppet shows and The Sims; her discussion of language play includes puns, palindromes, Yoko Ono's Instruction Paintings, and Jenny Holzer's messages in LED. Flanagan also looks at artists' alternative computer-based games, examining projects from Persuasive Games and Gonazalo Frasca and other games created through the use of interventionist strategies in the design process. And she explores games for change, considering the way activist concerns–among them Darfur, worldwide poverty, and AIDS–can be incorporated into game design. Arguing that this kind of conscious practice–which now constitutes the avant-garde of the computer game medium–can inspire new working methods for designers, Flanagan offers a model for designing that will encourage the subversion of popular gaming tropes through new styles of game making, and proposes a theory of alternate game design that focuses on the reworking of contemporary popular game practices.


Classical and quantum information theory : an introduction for the telecom scientist
| | |
| --- | --- |
| Author | Emmanuel Desurvire |
| Place of Publication | Cambridge, United Kingdom |
| Date of Publication | c2008 |
| Publisher | Cambridge University Press |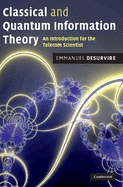 Information theory lies at the heart of modern technology, underpinning all communications, networking, and data storage systems. This book sets out, for the first time, a complete overview of both classical and quantum information theory. Throughout, the reader is introduced to key results without becoming lost in mathematical details. Opening chapters present the basic concepts and various applications of Shannon's entropy, moving on to the core features of quantum information and quantum computing. Topics such as coding, compression, error-correction, cryptography and channel capacity are covered from classical and quantum viewpoints. Employing an informal yet scientifically accurate approach, Desurvire provides the reader with the knowledge to understand quantum gates and circuits. Highly illustrated, with numerous practical examples and end-of-chapter exercises, this text is ideal for graduate students and researchers in electrical engineering and computer science, and practitioners in the telecommunications industry.


Applied speech and audio processing : with Matlab examples
| | |
| --- | --- |
| Author | Ian V. McLoughlin |
| Place of Publication | Cambridge, United Kingdom |
| Date of Publication | c2009 |
| Publisher | Cambridge University Press |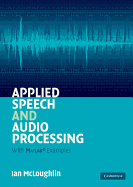 Applied Speech and Audio Processing is a MATLAB-based, one-stop resource that blends speech and hearing research in describing the key techniques of speech and audio processing. This practically oriented text provides MATLAB examples throughout to illustrate the concepts discussed and to give the reader hands-on experience with important techniques. Chapters on basic audio processing and the characteristics of speech and hearing lay the foundations of speech signal processing, which are built upon in subsequent sections explaining audio handling, coding, compression, and analysis techniques. The final chapter explores a number of advanced topics that use these techniques, including psychoacoustic modelling, a subject which underpins MP3 and related audio formats. With its hands-on nature and numerous MATLAB examples, this book is ideal for graduate students and practitioners working with speech or audio systems.


Professional PHP 6
| | |
| --- | --- |
| Authors | Ed Lecky-Thompson, Steven D. Nowicki, Thomas Myer |
| Place of Publication | Indianapolis, Indiana |
| Date of Publication | c2009 |
| Publisher | Wrox |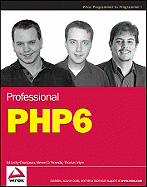 Publishing in tandem with the long-awaited release of PHP 6, this book reveals the inside scoop for pushing the limits of how to maximize the full feature set of PHP 6. You'll learn how to use PHP 6 in the larger scheme of enterprise-class software development and practical examples and behind-the-scenes information will improve your skills for designing and building better large-scale, high-performance platforms using PHP 6.


Database archiving : how to keep lots of data for a very long time
| | |
| --- | --- |
| Author | Jack E. Olson |
| Place of Publication | San Francisco, California |
| Date of Publication | c2009 |
| Publisher | Morgan Kaufmann Publishers |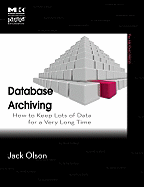 With the amount of data a business accumulates now doubling every 12 to 18 months, IT professionals need to know how to develop a system for archiving important database data, in a way that both satisfies regulatory requirements and is durable and secure. This important and timely new book explains how to solve these challenges without compromising the operation of current systems. It shows how to do all this as part of a standardized archival process that requires modest contributions from team members throughout an organization, rather than the superhuman effort of a dedicated team.This work exhaustively considers the diverse set of issues-legal, technological, and financial-affecting organizations faced with major database archiving requirements; shows how to design and implement a database archival process that is integral to existing procedures and systems; explores the role of players at every level of the organization-in terms of the skills they need and the contributions they can make; presents its ideas from a vendor-neutral perspective that can benefit any organization, regardless of its current technological investments; and, provides detailed information on building the business case for all types of archiving projects.


P2P networking and applications
| | |
| --- | --- |
| Authors | John F. Buford, Heather Yu, Eng Keong Lua |
| Place of Publication | Amsterdam |
| Date of Publication | c2009 |
| Publisher | Morgan Kaufmann Publishers |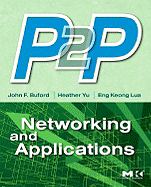 Written at an accessible level for any reader familiar with fundamental Internet protocols, "Peer-to-Peer Networking and Applications" explains the conceptual operations and architecture underlying basic P2P systems using well-known commercial systems as models.The book also delineates the latest research directions, thereby providing not only a sophisticated understanding of current systems, but also the means to improve upon these systems with innovations that will better performance, security, and flexibility. This book uses well-known commercial P2P systems as models, thus demonstrating real-world applicability. It discusses how current research trends in wireless networking, high-def content, DRM, etc. will intersect with P2P, allowing readers to account for future developments in their designs. It provides online access to the Overlay Weaver P2P emulator, an open source tool that supports a number of peer-to-peer applications with which readers can practice.


Understanding forensic digital imaging
| | |
| --- | --- |
| Authors | Herbert Blitzer, K. Stein-Ferguson, J.Huang |
| Place of Publication | Amsterdam |
| Date of Publication | c2008 |
| Publisher | Academic Press |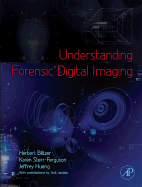 "Understanding Forensic Digital Imaging" offers the principles of forensic digital imaging and photography in a manner that is straightforward and easy to digest for the professional and student. It provides information on how to photograph any setting that may have forensic value, details how to follow practices that are acceptable in court, and recommends what variety of hardware and software are most valuable to a practitioner. In addition to chapters on basic topics such as light and lenses, resolution, and file formats, the book contains forensic-science-specific information on SWGIT and the use of photography in investigations and in court. Of particular note is Chapter 17, 'Establishing Quality Requirements', which offers information on how to create a good digital image, and is more comprehensive than any other source currently available. A companion website offers exercises for the student and practicing professional. This title covers topics that are of vital importance to the practicing professional. It serves as an up-to-date reference in the rapidly evolving world of digital imaging. It uses clear and concise language so that any reader can understand the technology and science behind digital imaging.


Models of computation : an introduction to computability theory
| | |
| --- | --- |
| Author | Maribel Fernández |
| Place of Publication | New York |
| Date of Publication | c2009 |
| Publisher | Springer |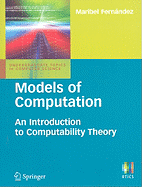 A Concise Introduction to Computation Models and Computability Theory" provides an introduction to the essential concepts in computability, using several models of computation, from the standard Turing Machines and Recursive Functions, to the modern computation models inspired by quantum physics. An in-depth analysis of the basic concepts underlying each model of computation is provided. Divided into two parts, the first highlights the traditional computation models used in the first studies on computability: Automata and Turing Machines; Recursive functions and the Lambda-Calculus; Logic-based computation models, and the second part covers object-oriented and interaction-based models. There is also a chapter on concurrency, and a final chapter on emergent computation models inspired by quantum mechanics. At the end of each chapter there is a discussion on the use of computation models in the design of programming languages.


Adaptive filtering prediction and control
| | |
| --- | --- |
| Authors | Graham C. Goodwin, Kwai Sang Sin |
| Place of Publication | New York |
| Date of Publication | 2009 |
| Publisher | Dover Publications |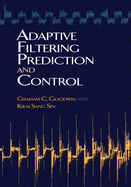 This unified survey focuses on linear discrete-time systems and explores natural extensions to nonlinear systems. It emphasizes discrete-time systems, summarizing theoretical and practical aspects of a large class of adaptive algorithms.


Building a digital forensic laboratory : establishing and managing a successful facility
| | |
| --- | --- |
| Author | Andy Jones, Craig Valli |
| Place of Publication | Burlington, Massachusetts |
| Date of Publication | c2009 |
| Publisher | Butterworth-Heinemann |
The need to professionally and successfully conduct computer forensic investigations of incidents and crimes has never been greater. This has caused an increased requirement for information about the creation and management of computer forensic laboratories and the investigations themselves. This includes a great need for information on how to cost-effectively establish and manage a computer forensics laboratory. This book meets that need: a clearly written, non-technical book on the topic of computer forensics with emphasis on the establishment and management of a computer forensics laboratory and its subsequent support to successfully conducting computer-related crime investigations. This work provides guidance on creating and managing a computer forensics lab; covers the regulatory and legislative environment in the US and Europe; and, meets the needs of IT professionals and law enforcement as well as consultants.


Google (Corporations that Changed the World)
| | |
| --- | --- |
| Author | Scott, Virginia A. |
| Place of Publication | Westport, Connecticut |
| Date of Publication | c2008 |
| Publisher | Greenwood Press |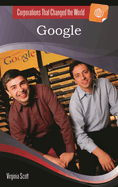 Google raced to the top of the high-tech heap in record time—here's how it sets the standard for quality and innovation in the worldwide market for information and entertainment.


Wireless Internet security : architecture and protocols
| | |
| --- | --- |
| Author | James Kempf |
| Place of Publication | Cambridge, UK |
| Date of Publication | c2008 |
| Publisher | Cambridge University Press |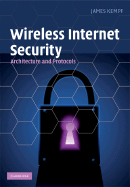 Approaching wireless Internet security from the position of system architecture, this text describes the cryptographic and protocol-based tools for Internet security with a focus on understanding the system architecture of existing Internet security, and on developing architectural changes for new security services. Introducing the topics of security threats in wireless networks, security services for countering those threats, and the process of defining functional architecture for network systems, the author also discusses examples of wireless Internet security systems such as wireless network access control, local IP subnet configuration and address resolution, and location privacy. Each chapter describes the basic network architecture and protocols for the system under consideration, the security threats faced, a functional architecture, and the important Internet protocols that implement the architecture. This is an ideal resource for graduate students of electrical engineering and computer science, as well as for engineers and system architects in the wireless network industry.


Introduction to 80×86 Assembly Language and Computer Architecture, 2nd ed.
| | |
| --- | --- |
| Author | Richard C. Detmer |
| Place of Publication | Sudbury, Massachusetts |
| Date of Publication | c2009 |
| Publisher | Jones & Bartlett Publishers |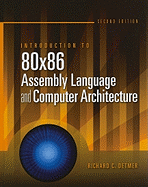 Thoroughly revised and updated throughout, the Second Edition of Introduction to 80×86 Assembly Language and Computer Architecture provides students with a clear and concise introduction to the inner workings of the computer, and their many levels and functions. Through introducing real instruction sets and writing real assembly language programs, students will become acquainted with the basics of computer architecture. The Second Edition now includes the use of the Microsoft Visual Studio environment, which is widely available to students and professionals, and provides a robust environment for editing, assembling, debugging, and executing problems. The text continues to emphasize basic architecture, not just the 80×86 line, and now includes 64-bit operations but is still appropriate for those working with 32-bit computers. Programmers are expected to program effectively at any level.


Multimedia learning, 2nd ed.
| | |
| --- | --- |
| Author | Richard E. Mayer |
| Place of Publication | Cambridge, UK |
| Date of Publication | c2009 |
| Publisher | Cambridge University Press |
Although verbal learning offers a powerful tool, Mayer explores ways of going beyond the purely verbal. Recent advances in graphics technology and information technology have prompted new efforts to understand the potential of multimedia learning as a means of promoting human understanding. In this second edition, Mayer includes double the number of experimental comparisons, 6 new principles – signalling, segmenting, pertaining, personalization, voice and image principles. The 12 principles of multimedia instructional design have been reorganized into three sections – reducing extraneous processing, managing essential processing and fostering generative processing. Finally an indication of the maturity of the field is that the second edition highlights boundary conditions for each principle research-based constraints on when a principle is likely or not likely to apply. The boundary conditions are interpreted in terms of the cognitive theory of multimedia learning, and help to enrich theories of multimedia learning.


What every engineer should know about starting a high-tech business venture
| | |
| --- | --- |
| Author | Eric Koester |
| Place of Publication | Boca Raton, Florida |
| Date of Publication | c2009 |
| Publisher | CRC Press |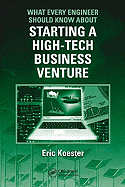 Written by an experienced business lawyer in the technology, scientific and engineering community, this publication is for the engineer with an innovative high-tech idea or concept who needs those crucial business insights and strategies to move that idea forward. It offers key analysis on how to leave a current employer, gain access to technologies and potential talent, and considers other issues that can reduce problems down the road. It even includes a step-by-step guide for accessing and protecting intellectual property at the earliest stages. To assist in the fundraising process, this resource explores all the available options to capitalize a business – from self-funding, to bootstrapping, to angel investors, to venture capital to government grants, to bank loans, to joint ventures. It also looks at the best ways to form a company so as to take advantage of various tax and business strategies, discusses compensation of employees with stock options or restricted stock plans, explains how an emerging company can expand internationally, and covers some key exit strategies such as an IPO or a merger/acquisition. It covers most everything a new technology business will face including hiring, firing, contracts, leases, loans, and product warranties. As you read, you will find this book is full of the stuff that engineers love: statistics, data, tools, spreadsheets, and research. But it also full of the anecdotal evidence and practical advice needed to stay the course.


A first look at communication theory, 7th ed.
| | |
| --- | --- |
| Author | Em Griffin |
| Place of Publication | Boston |
| Date of Publication | c2009 |
| Publisher | McGraw-Hill Higher Education |
This text presents 34 communication theories, from classic to new work, based on one chapter per theory. Extended examples are used to explain each theory, which should help students understand theories by applying their explanations and predictions to real-life situations. Ethics are covered in a special chapter and throughout the text, helping students to focus on the ethical implications of communication theories. Each chapter concludes with a critique of the theory, summarizing its strengths and weaknesses and raising critical questions to encourage analysis and give students an appreciation of the on-going process of communication research. Cartoons are also included to illustrate important concepts. Chapter One provides criteria for determining what makes a communication theory good, encouraging critical thinking from the start. This edition features a new chapter on the history of the communication discipline and a chapter that explains and illustrates two different approaches to communication research and theory: social scientific and humanistic. Totally new sections on intercultural communication and gender communication are also included. Ten new theories are presented, including William Gudykunst's anxiety/uncertainty management theory, Stella Ting-Toomey's face-negotiation theory and Deborah Tannen's genderlect styles.


A second course in formal languages and automata theory
| | |
| --- | --- |
| Author | Jeffrey Shallit. |
| Place of Publication | Cambridge, UK |
| Date of Publication | c2009 |
| Publisher | Cambridge University Press |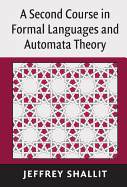 Written for graduate students and advanced undergraduates in computer science, A Second Course in Formal Languages and Automata Theory treats topics in the theory of computation not usually covered in a first course. After a review of basic concepts, the book covers combinatorics on words, regular languages, context-free languages, parsing and recognition, Turing machines, and other language classes. Many topics often absent from other textbooks, such as repetitions in words, state complexity, the interchange lemma, 2DPDAs, and the incompressibility method, are covered here. The author places particular emphasis on the resources needed to represent certain languages. The book also includes a diverse collection of more than 200 exercises, suggestions for term projects, and research problems that remain open.

Systems analysis and design methods, 6th ed.
| | |
| --- | --- |
| Authors | Jeffrey L. Whitten, Lannie D. Bentley, Kevin C. Dittman |
| Place of Publication | Boston |
| Date of Publication | c2004 |
| Publisher | McGraw-Hill |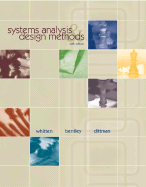 Today's students want to practice the application of concepts. As with the previous editions of this book, the authors write to balance the coverage of concepts, tools, techniques, and their applications, and to provide the most examples of system analysis and design deliverables available in any book. The textbook also serves the reader as a professional reference for best current practices.


Principles of digital communication and coding
| | |
| --- | --- |
| Authors | Andrew J. Viterbi, Jim K. Omura |
| Place of Publication | New York |
| Date of Publication | c2009 |
| Publisher | Dover Publications |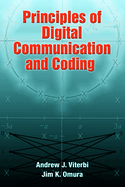 This classic by two digital communications experts is geared toward students of communications theory and to designers of channels, links, terminals, modems, or networks used to transmit and receive digital messages. (1979 edition)