NEW REFERENCE BOOK
The Firmware Handbook
| | |
| --- | --- |
| Editor | Jack Ganssle |
| Place of Publication | Amsterdam |
| Date of Publication | c2004 |
| Publisher | Newnes |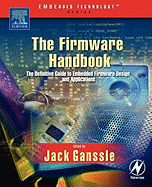 This handbook provides a comprehensive reference for firmware developers looking to increase their skills and productivity. It addresses each critical step of the development process in detail, including how to optimize hardware design for better firmware. Topics covered include real-time issues, interrupts and ISRs, memory management (including Flash memory), handling both digital and analog peripherals, communications interfacing, math subroutines, error handling, design tools, and troubleshooting and debugging. The companion CD-ROM includes all the code used in the design examples and a searchable ebook version of the text. This book is not for the beginner, but rather is an in-depth, comprehensive one-volume reference that addresses all the major issues in firmware design and development, including the pertinent hardware issues. It includes a CD-Rom which contains all the source code used in the design examples, so engineers can easily use it in their own designs.


NEW RESERVE BOOKS
Operating system concepts with Java, 8th ed.
| | |
| --- | --- |
| Authors | Abraham Silberschatz, P. Galvin, G. Gagne |
| Place of Publication | Hoboken, New Jersey |
| Date of Publication | c2011 |
| Publisher | John Wiley and Sons |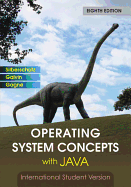 The award-winning team of Abraham Silberschatz, Peter Galvin, and Greg Gagne gets system administrators right up to speed on all the key concepts of computer operating systems. This new edition gives them a thorough theoretical foundation that they can apply to a wide variety of systems as they progress to the next level of their computer work. It presents several new Java example programs including features in Java 7. Increased coverage is offered on user perspective, OS design, security, and distributed programming. New exercises are also provided to reinforce the concepts and enable system administrators to design with confidence.


Management of information security, 3rd ed.
| | |
| --- | --- |
| Authors | Michael Whitman, Herbert Mattord |
| Place of Publication | Boston |
| Date of Publication | c2010 |
| Publisher | Course Technology Cengage Learning |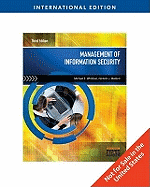 This title is suitable for Information Security professionals, managers of IT employees, business managers, organizational security officers, network administrators, students or Business and Information Systems, IT, Accounting, Criminal Justice or IS majors.


Communication systems : an introduction to signals and noise in electrical communication, 5th ed.
| | |
| --- | --- |
| Authors | A. Bruce Carlson, Paul B. Crilly |
| Place of Publication | Boston |
| Date of Publication | c2010 |
| Publisher | McGraw-Hill Higher Education |

This exciting revision of Communication Systems, a classic text in the communications field, presents an introduction to electrical communication systems, including analysis methods, design principles, and hardware considerations. The fifth edition has been updated to reflect current technology covering both analog and digital communication in this ever-evolving field. Conceptual/descriptive/thought questions have been added throughout the book as well as MATLAB(R) questions and lecture Powerpoint files on the website. The text covers both analog and digital communications. It features worked examples and exercises for students to solve within chapters, helping them to master new concepts as they are introduced.


Data structures and algorithms in Java, 5th ed. (International student version)
| | |
| --- | --- |
| Authors | Michael T. Goodrich, Roberto Tamassia |
| Place of Publication | Hoboken |
| Date of Publication | c2011 |
| Publisher | Wiley |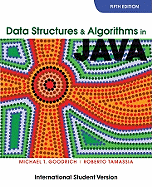 This newest edition examines fundamental data structures by following a consistent object-oriented framework that builds intuition and analysis skills of data structures and algorithms. It presents new figures, simpler language, and more practical motivations from real-world scenarios. It features numerous illustrations, Web-based animations, and simplified mathematical analyses that help readers quickly learn important concepts.


Artificial Intelligence, 3rd ed.
| | |
| --- | --- |
| Authors | Stuart J. Russell and Peter Norvig |
| Place of Publication | Upper Saddle River, N.J. |
| Date of Publication | c2010 |
| Publisher | Pearson Education |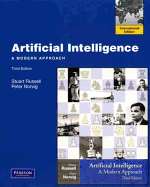 For one or two-semester, undergraduate or graduate-level courses in Artificial Intelligence. The long-anticipated revision of this best-selling text offers the most comprehensive, up-to-date introduction to the theory and practice of artificial intelligence


Switching and finite automata theory, 3rd ed.
| | |
| --- | --- |
| Authors | Zvi Kohavi, Niraj K. Jha |
| Place of Publication | Cambridge, UK |
| Date of Publication | c2010 |
| Publisher | Cambridge University Press |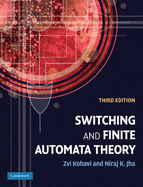 Understand the structure, behaviour, and limitations of logic machines with this thoroughly updated third edition. Many new topics are included, such as CMOS gates, logic synthesis, logic design for emerging nanotechnologies, digital system testing, and asynchronous circuit design, to bring students up-to-speed with modern developments. The intuitive examples and minimal formalism of the previous edition are retained, giving students a text that is logical and easy to follow, yet rigorous. Kohavi and Jha begin with the basics, and then cover combinational logic design and testing, before moving on to more advanced topics in finite-state machine design and testing. Theory is made easier to understand with 200 illustrative examples, and students can test their understanding with over 350 end-of-chapter review questions.