NEW CIRCULATION BOOKS
Security awareness : applying practical security in your world, 3rd ed.
| | |
| --- | --- |
| Author | Mark Ciampa |
| Place of Publication | Boston |
| Date of Publication | c2010 |
| Publisher | Cengage Learning |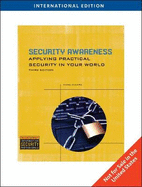 Security Awareness, International Edition is a successful, brief, non-technical introduction to computer security. With computer security concerns reaching into so many aspects of our daily lives, everyone who owns a home computer is at risk. This book covers all of the need-to-know information about staying secure including maintaining a secure environment and how to avoid security attacks. The book also compliments other Information Technology areas such as networking and certifications including CompTIA's Network+ and Security+ exams.
Text-to-speech synthesis
| | |
| --- | --- |
| Author | Paul Taylor |
| Place of Publication | Cambridge, UK |
| Date of Publication | c2009 |
| Publisher | Cambridge University Press |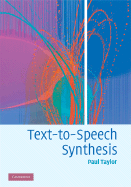 Text-to-Speech Synthesis provides a complete, end-to-end account of the process of generating speech by computer. Giving an in-depth explanation of all aspects of current speech synthesis technology, it assumes no specialised prior knowledge. Introductory chapters on linguistics, phonetics, signal processing and speech signals lay the foundation, with subsequent material explaining how this knowledge is put to use in building practical systems that generate speech. Including coverage of the very latest techniques such as unit selection, hidden Markov model synthesis, and statistical text analysis, explanations of the more traditional techniques such as format synthesis and synthesis by rule are also provided. Weaving together the various strands of this multidisciplinary field, the book is designed for graduate students in electrical engineering, computer science, and linguistics. It is also an ideal reference for practitioners in the fields of human communication interaction and telephony.
Text mining : applications and theory
| | |
| --- | --- |
| Editors | Michael W. Berry, Jacob Kogan |
| Place of Publication | Chichester, U.K. |
| Date of Publication | c2010 |
| Publisher | John Wiley |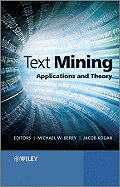 "Text Mining: Applications and Theory" presents the state-of-the-art algorithms for text mining from both the academic and industrial perspectives. The contributors span several countries and scientific domains: universities, industrial corporations, and government laboratories, and demonstrate the use of techniques from machine learning, knowledge discovery, natural language processing and information retrieval to design computational models for automated text analysis and mining. This volume demonstrates how advancements in the fields of applied mathematics, computer science, machine learning, and natural language processing can collectively capture, classify, and interpret words and their contexts. As suggested in the preface, text mining is needed when 'words are not enough.' This book: provides state-of-the-art algorithms and techniques for critical tasks in text mining applications, such as clustering, classification, anomaly and trend detection, and stream analysis; presents a survey of text visualization techniques and looks at the multilingual text classification problem; discusses the issue of cybercrime associated with chatrooms; features advances in visual analytics and machine learning along with illustrative examples; and is accompanied by a supporting website featuring datasets. Applied mathematicians, statisticians, practitioners and students in computer science, bioinformatics and engineering will find this book extremely useful.
Geometric algebra : an algebraic system for computer games and animation
| | |
| --- | --- |
| Author | John Vince |
| Place of Publication | London |
| Date of Publication | c2009 |
| Publisher | Springer |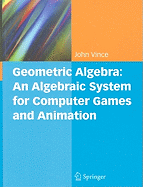 Geometric algebra is still treated as an obscure branch of algebra and most books have been written by competent mathematicians in a very abstract style. This restricts the readership of such books especially by programmers working in computer graphics, who simply want guidance on algorithm design. Geometric algebra provides a unified algebraic system for solving a wide variety of geometric problems. John Vince reveals the beauty of this algebraic framework and communicates to the reader new and unusual mathematical concepts using colour illustrations, tabulations, and easy-to-follow algebraic proofs. The book includes many worked examples to show how the algebra works in practice and is essential reading for anyone involved in designing 3D geometric algorithms.
More iPhone cool projects : cool developers reveal the details of their cooler iPhone apps and discuss their iPad development experiences
| | |
| --- | --- |
| Authors | Danton Chin [et al.] |
| Place of Publication | Berkeley, California |
| Date of Publication | c2010 |
| Publisher | Apress |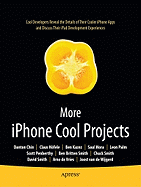 Everyone is developing iPhone applications, and it's clear why. The iPhone is the coolest mobile device available, and the App Store makes it simple to get an application out into the unstoppable iPhone app market. With hundreds of thousands of app developers entering the game, it's crucial to learn from those who have actually succeeded. This book shows you how some of the most innovative and creative iPhone application developers have developed cool, best-selling apps. Not only does every successful application have a story, but behind every great app is excellent code. In this book, you'll see the code and learn how to use it to make your own cool applications. You'll learn everything from importing 3D art assets into your iPhone game to using Cocos2d for iPhone and iPad. This book shares the secrets of the coolest iPhone apps being built today by the best iPhone developers – invaluable knowledge for anyone who wants to create the app that everyone is talking about.
What you'll learn:
Game development with Unity and iPhone OpenGL
Unit testing and iPhone-specific testing tools
How to approach and solve complex app development roadblocks
The best code fully explained and presented with screenshots


iPhone user interface design projects
| | |
| --- | --- |
| Authors | David Barnard, et al. |
| Place of Publication | New York |
| Date of Publication | c2009 |
| Publisher | Apress |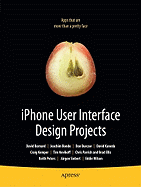 With over 100,000 iPhone applications and 125,000 registered iPhone developers, is it still possible to create a top-selling app that stands apart from the six-figure crowd? Of course, but you'll need more than a great idea and flawless code-an eye-catching and functional user interface design is essential. With this book, you'll get practical advice on user interface design from 10 innovative developers who, like you, have sat wondering how to best utilize the iPhone's minimal screen real estate. Their stories illustrate precisely why, with more apps and more experienced, creative developers, no iPhone app can succeed without a great UI. Whatever type of iPhone project you have in mind-social networking app, game, or reference tool-you'll benefit from the information presented in this book. More than just tips and pointers, you'll learn from the authors' hands-on experiences.
&nbsp:

System programming : with C and Unix, Int'l. ed.
| | |
| --- | --- |
| Author | Adam Hoover |
| Place of Publication | Boston |
| Date of Publication | c2010 |
| Publisher | Pearson Education |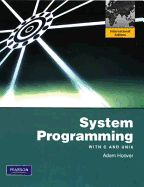 Beginning computing students often finish the introduction to programming course without having had exposure to various system tools, without knowing how to optimize program performance and without understanding how programs interact with the larger computer system. Adam Hoover's System Programming with C and Unix introduces students to commonly used system tools (libraries, debuggers, system calls, shells and scripting languages) and then explains how to utilize these tools to optimize program development. The text also examines lower level data types with an emphasis on memory and understanding how and why different data types are used.


Applied data mining for business and industry, 2nd ed.
| | |
| --- | --- |
| Authors | Paolo Giudici, Silvia Figini |
| Place of Publication | Chichester, U.K. |
| Date of Publication | c2009 |
| Publisher | John Wiley |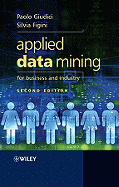 The increasing availability of data in our current, information overloaded society has led to the need for valid tools for its modelling and analysis. Data mining and applied statistical methods are the appropriate tools to extract knowledge from such data. This book provides an accessible introduction to data mining methods in a consistent and application oriented statistical framework, using case studies drawn from real industry projects and highlighting the use of data mining methods in a variety of business applications. It introduces data mining methods and applications. It covers classical and Bayesian multivariate statistical methodology as well as machine learning and computational data mining methods. It includes many recent developments such as association and sequence rules, graphical Markov models, lifetime value modelling, credit risk, operational risk and web mining. This book features detailed case studies based on applied projects within industry. It incorporates discussion of data mining software, with case studies analysed using R. It is accessible to anyone with a basic knowledge of statistics or data analysis. It includes an extensive bibliography and pointers to further reading within the text. "Applied Data Mining for Business and Industry, 2nd Edition" is aimed at advanced undergraduate and graduate students of data mining, applied statistics, database management, computer science and economics. The case studies will provide guidance to professionals working in industry on projects involving large volumes of data, such as customer relationship management, web design, risk management, marketing, economics and finance.


Rough fuzzy image analysis : foundations and methodologies
| | |
| --- | --- |
| Editors | Sankar K. Pal, James F. Peters |
| Place of Publication | Boca Raton |
| Date of Publication | c2010 |
| Publisher | Taylor & Francis |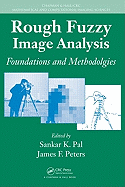 Fuzzy sets, near sets, and rough sets are useful and important stepping stones in a variety of approaches to image analysis. These three types of sets and their various hybridizations provide powerful frameworks for image analysis. Emphasizing the utility of fuzzy, near, and rough sets in image analysis, "Rough Fuzzy Image Analysis: Foundations and Methodologies" introduces the fundamentals and applications in the state of the art of rough fuzzy image analysis. In the first chapter, the distinguished editors explain how fuzzy, near, and rough sets provide the basis for the stages of pictorial pattern recognition: image transformation, feature extraction, and classification. The text then discusses hybrid approaches that combine fuzzy sets and rough sets in image analysis, illustrates how to perform image analysis using only rough sets, and describes tolerance spaces and a perceptual systems approach to image analysis. It also presents a free, downloadable implementation of near sets using the Near Set Evaluation and Recognition (NEAR) system, which visualizes concepts from near set theory. In addition, the book covers an array of applications, particularly in medical imaging involving breast cancer diagnosis, laryngeal pathology diagnosis, and brain MR segmentation. Edited by two leading researchers and with contributions from some of the best in the field, this volume fully reflects the diversity and richness of rough fuzzy image analysis. It deftly examines the underlying set theories as well as the diverse methods and applications.


Operating system concepts with Java, 8th ed.
| | |
| --- | --- |
| Authors | Abraham Silberschatz, P. Galvin, G. Gagne |
| Place of Publication | Hoboken, New Jersey |
| Date of Publication | c2011 |
| Publisher | John Wiley and Sons |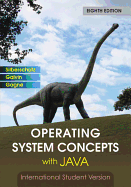 Membrane computing : an introduction
| | |
| --- | --- |
| Author | Gheorghe Paăun |
| Place of Publication | New York |
| Date of Publication | c2002 |
| Publisher | Springer |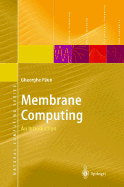 Like quantum computing or DNA computing, membrane computing is an unconventional model of computation associated with a new computing paradigm. The field of membrane computing was initiated in 1998 by the author of this book; it is a branch of natural computing inspired by the structure and functioning of the living cell and devises distributed parallel computing models in the form of membrane systems, also called P systems. This book is the first monograph surveying the new field in a systematic and coherent way. It presents the central notions and results: the main classes of P systems, the main results about their computational power and efficiency, a complete bibliography, and a series of open problems and research topics. Thus, the book is indispensible reading for anybody interested in molecular computing.


RFID applied
| | |
| --- | --- |
| Authors | Jerry Banks, et al. |
| Place of Publication | Hoboken, New Jersey |
| Date of Publication | c2007 |
| Publisher | John Wiley and Sons |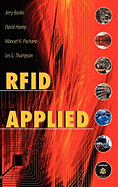 Radio frequency identification or RFID is a broad-based technology that impacts business and society. With the rapid expansion of the use of this technology in everything from consumer purchases to security ID tags, to tracking bird migration, there is very little information available in book form that targets the widest range of the potential market. But this book is different! Where most of the books available cover specific technical underpinnings of RFID or specific segments of the market, this co-authored book by both academic and industry professionals, provides a broad background on the technology and the various applications of RFID around the world. Coverage is mainly non-technical, more business related for the broadest user base, however there are sections that step into the technical aspects for advanced, more technical readers.


Pattern recognition, 4th ed.
| | |
| --- | --- |
| Authors | Sergios Theodoridis, Konstantinos Koutroumbas |
| Place of Publication | Amsterdam |
| Date of Publication | c2009 |
| Publisher | Elsevier |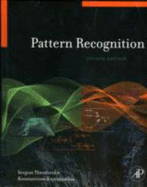 This book considers classical and current theory and practice, of both supervised and unsupervised pattern recognition, to build a complete background for professionals and students of engineering. The authors, leading experts in the field of pattern recognition, have provided an up-to-date, self-contained volume encapsulating this wide spectrum of information. The very latest methods are incorporated in this edition: semi-supervised learning, combining clustering algorithms, and relevance feedback. This edition includes many more worked examples and diagrams (in two colour) to help give greater understanding of the methods and their application. Computer-based problems will be included with MATLAB code. The accompanying book contains extra worked examples and MATLAB code of all the examples used in this book. This specially priced set includes a copy of "Theodoridis/Koutroumbas, Pattern Recognition 4e" and "Theodoridis/Pikrakis/Koutroumbas/Cavouras, Introduction to Pattern Recognition: A Matlab Approach". The main text provides breadth and depth of coverage of pattern recognition theory and application, including modern topics like non-linear dimensionality reduction techniques, relevance feedback, semi-supervised learning, spectral clustering, and combining clustering algorithms. Together with worked examples, exercises, and Matlab applications it provides the most comprehensive coverage currently available. The accompanying manual includes MATLAB code of the most common methods and algorithms in the book, together with a descriptive summary and solved problems, and including real-life data sets in imaging and audio recognition.


Artificial intelligence methods in the environmental sciences
| | |
| --- | --- |
| Editors | Sue Ellen Haupt, et al. |
| Place of Publication | Dordrecht |
| Date of Publication | c2009 |
| Publisher | Springer |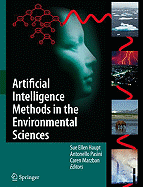 How can environmental scientists and engineers use the increasing amount of available data to enhance our understanding of planet Earth, its systems and processes? This book describes various potential approaches based on artificial intelligence (AI) techniques, including neural networks, decision trees, genetic algorithms and fuzzy logic. Part I contains a series of tutorials describing the methods and the important considerations in applying them. In Part II, many practical examples illustrate the power of these techniques on actual environmental problems. International experts bring to life ways to apply AI to problems in the environmental sciences. While one culture entwines ideas with a thread, another links them with a red line. Thus, a 'red thread' ties the book together, weaving a tapestry that pictures the 'natural' data-driven AI methods in the light of the more traditional modeling techniques, and demonstrating the power of these data-based methods.


Software engineering best practices : lessons from successful projects in the top companies
| | |
| --- | --- |
| Author | Capers Jones |
| Place of Publication | New York |
| Date of Publication | c2010 |
| Publisher | McGraw-Hill |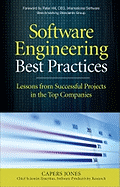 This title offers proven techniques for software development success. In this practical guide, software-quality guru Capers Jones reveals best practices for ensuring software development success by illustrating the engineering methods used by the most successful large software projects at leading companies such as IBM, Microsoft, Sony, and EDS. "Software Engineering Best Practices" covers estimating and planning; requirements analysis; change control; quality control; progress and cost tracking; and, maintenance and support after delivery. Agile development, extreme programming, joint application design (JAD), six-sigma for software, and other methods are discussed.


Head first Java, 2nd ed.
| | |
| --- | --- |
| Authors | Kathy Sierra, Bert Bates |
| Place of Publication | Sebastopol, California |
| Date of Publication | c2005 |
| Publisher | O'Reilly |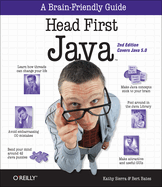 Head First Java combines puzzles, strong visuals, mysteries, and soul-searching interviews with famous Java objects to engage you in many different ways. It's fast, it's fun, and its effective. And, despite its playful appearance, Head First Java is serious stuff: a complete introduction to object-oriented programming and Java. You'll learn everything from the fundamentals to advanced topics, including threads, network sockets, and distributed programming with RMI. And the new. second edition focuses on Java 5.0, the latest version of the Java language and development platform. Because Java 5.0 is a major update to the platform, with deep, code-level changes, even more careful study and implementation is required. So learning the Head First way is more important than ever. If you've read a Head First book, you know what to expect–a visually rich format designed for the way your brain works. If you haven't, you're in for a treat. You'll see why people say it's unlike any other Java book you've ever read. By exploiting how your brain works, Head First Java compresses the time it takes to learn and retain–complex information. Its unique approach not only shows you what you need to know about Java syntax, it teaches you to think like a Java programmer.


The architecture of computer hardware, system software, and networking an information technology approach, 4th ed.
| | |
| --- | --- |
| Author | Irv Englander |
| Place of Publication | Hoboken, New Jersey |
| Date of Publication | c2010 |
| Publisher | Wiley |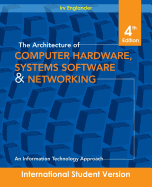 * Reflects the latest technology in the field to provide readers with the most up-to-date resource * Presents examples that cover a broad spectrum of hardware and software systems, from personal computers to mainframes * Places more emphasis on networking to address increased importance of the communications area * Consolidates the coverage of buses into one chapter. * Integrates numerous review questions at the end of each chapter to enhance the reader's understanding of the material.


Ethics and technology : controversies, questions, and strategies for ethical computing, 3rd ed.
| | |
| --- | --- |
| Author | Herman T. Tavani |
| Place of Publication | New Jersey |
| Date of Publication | c2011 |
| Publisher | Wiley |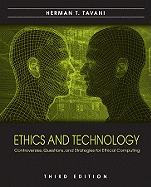 Information technology professionals must not only have a strong understanding of the latest technology, but they also need to be grounded in ethics. The third edition provides them with the information they need to succeed in the field. Each chapter is updated with new case studies and scenarios to provide the most current information. Review and discussion questions are included to reinforce key concepts. The in-text citations and references are revised to offer additional resources. Updated material is also presented on online communities and democracy, globalization and job outsourcing, security for wireless networking, and international cybercrime legislation. This enables information technology professionals to apply the concepts with a focus on ethics.


Intellectual Property for Integrated Circuits
| | |
| --- | --- |
| Authors | Kiat Seng Yeo, et al. |
| Place of Publication | Ft. Lauderdale, Forida |
| Date of Publication | c2010 |
| Publisher | J. Ross Publishing |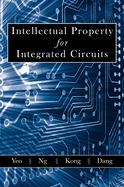 This is an essential guide to the fundamentals of Intellectual Property rights for anyone involved in integrated circuit design. Intellectual Property (IP) covers all rights that are generated by creative intellectual effort and can have substantial commercial value. "Intellectual Property for Integrated Circuits" provides expert and practical advice that enables integrated circuit (IC) designers to gain a firm understanding of the numerous forms of intellectual property and their underlying laws and governing principles, allowing them to efficiently protect and exploit their own inventions without having to rely on patent lawyers. Featuring several case studies, and focusing on IC design protection in the US, UK, EU, and Asia Pacific markets, this is an essential resource for anyone involved in integrated circuit design.


Modern semiconductor devices for integrated circuits
| | |
| --- | --- |
| Author | Chenming Calvin Hu |
| Place of Publication | Upper Saddle River, New Jersey |
| Date of Publication | c2010 |
| Publisher | Pearson Education |
For courses in semiconductor devices. Prepare your students for the semiconductor device technologies of today and tomorrow. Modern Semiconductor Devices for Integrated Circuits, First Edition introduces students to the world of modern semiconductor devices with an emphasis on integrated circuit applications. Written by an experienced teacher, researcher, and expert in industry practices, this succinct and forward-looking text is appropriate for both undergraduate and graduate students, and serves as a suitable reference text for practicing engineers.


Mobile intelligence
| | |
| --- | --- |
| Editors | Laurence T. Yang, et al. |
| Place of Publication | Hoboken, New Jersey |
| Date of Publication | c2010 |
| Publisher | Wiley |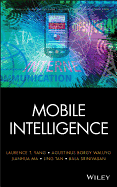 This book focuses on learning patterns and knowledge from data generated by mobile users and mobile technology. It covers research and application issues in applying computational intelligence applications to mobile computing. It delivers benefits to a wide range of applications. It introduces the state of the art of computational intelligence to the mobile paradigm.


Wireless communication technologies : new multimedia systems
| | |
| --- | --- |
| Editors | Norihiko Morinaga, et al. |
| Place of Publication | Boston |
| Date of Publication | c2000 |
| Publisher | Kluwer Academic Publishers |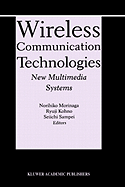 "Wireless Communication Technologies: New Multimedia Systems" is based on a selection of the best papers presented at the recent International Symposium on Personal, Indoor and Mobile Radio Communications (PIMRC '99). All of the papers have been extended into full chapters, critiqued, and edited into a unified and structured book. Contributions to this volume are by the leading specialist from their respective fields. The topics represent the newest ideas and research involving wireless multimedia systems and wireless technologies. Part I focuses on key developments and technologies and includes coverage of wireless channel modeling, space-time coding, coding for wireless networks, OFDM, software radio, and spatial and temporal communication theory. Chapters in Part II address many of the new wireless systems currently being standardized; such as, intelligent transport systems, wireless internet, digital TV broadcasting, and IMT-2000. Insights into many of the hot and rapidly developing research topics, such as bluetooth, Mobile IP, GPRS, and others, are discussed. Each chapter includes basic concepts and technical trends in addition to providing extensive technical coverage. Researchers and engineers of wireless communication systems will benefit from insights and results reported in "Wireless Communication Technologies: New Multimedia Systems". This work may also be suitable for graduate level courses on Wireless Communication Systems, Cellular Communication Systems, and Mobile Communications.


Insight through computing : a MATLAB introduction to computational science and engineering
| | |
| --- | --- |
| Authors | Charles F. Van Loan, K.-Y. Daisy Fan |
| Place of Publication | Philadelphia |
| Date of Publication | c2010 |
| Publisher | Society for Industrial and Applied Mathematics |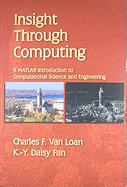 This introduction to computer-based problem-solving using the MATLAB(r) environment is highly recommended for students wishing to learn the concepts and develop the programming skills that are fundamental to computational science and engineering (CSE). Through a 'teaching by examples' approach, the authors pose strategically chosen problems to help first-time programmers learn these necessary concepts and skills. Each section formulates a problem and then introduces those new MATLAB(r) language features that are necessary to solve it. This approach puts problem-solving and algorithmic thinking first and syntactical details second. Each solution is followed by a 'talking point' that concerns some related, larger issue associated with CSE. Collectively, the worked examples, talking points, and 300+ homework problems build intuition for the process of discretization and an appreciation for dimension, inexactitude, visualization, randomness, and complexity. This sets the stage for further coursework in CSE areas.


ACM Conference on Computer and Communications Security (17th : 2010 : Chicago, Ill.)
| | |
| --- | --- |
| Author | ACM Special Interest Group on Security, Audit, and Control |
| Place of Publication | Chicago, Illinois |
| Date of Publication | c2010 |
| Publisher | Association for Computing Machinery |