CIRCULATION BOOKS (Computer Science)
Special edition using HTML 4.
| | |
| --- | --- |
| Author | Molly Holzschlag. |
| Place of Publication | [Indianapolis, Ind.] |
| Date of Publication | c1999 |
| Publisher | Que |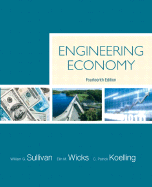 Special Edition Using HTML 4 clearly defines the HTML language in its present form. By honing in on the daily realities of site design needs, the superfluous elements of the language are set aside, and real-world solutions are provided in -A comprehensive HTML and Web publishing reference providing practical solutions to real-world Web development problems -Covers everything needed to develop and publish professional Web pages and sites using HTML, Cascading Style Sheets, JavaScript, CGI, Java, XML, Dynamic HTML, VBScript, and Active Server Pages -Completely rewritten by a leading author to include up-to-date coverage of the latest Web publishing technologies and products and the forthcoming Microsoft Internet Explorer 5 and Netscape Navigator 4.5 browsers.


Computational intelligence paradigms: theory & applications using MATLAB.
| | |
| --- | --- |
| Author | S. Sumathi and Surekha Paneerselvam. |
| Place of Publication | Boca Raton, FL |
| Date of Publication | c2010 |
| Publisher | CRC Press |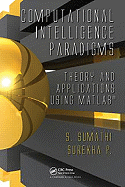 Offering a wide range of programming examples implemented in MATLAB[registered], this book presents theoretical concepts and a general framework for CI approaches. It covers numerous intelligent computing methodologies and algorithms used in CI research. The text provides worked examples of neural networks, fuzzy systems, hybrid neuro-fuzzy systems, evolutionary computation, genetic algorithms and programming, and swarm intelligence, along with the associated MATLAB toolboxes. It also contains research projects, a survey of emerging commercial software packages, and numerous review questions.



Recommended by Dr. Prospero Naval
*Also recommended by Prof. Abigail Razon


Fuzzy logic with engineering applications, 3rd ed.
| | |
| --- | --- |
| Editor | Timothy J. Ross |
| Place of Publication | United Kingdom |
| Date of Publication | c2010 |
| Publisher | John Wiley & Sons |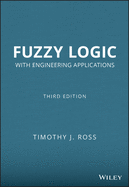 This new edition features the latest advances in the field including material on expansion of the MLFE method using genetic algorithms, cognitive mapping, fuzzy agent-based models and total uncertainty. Fuzzy Logic with Engineering Applications, 3rd Edition is oriented mainly towards methods and techniques. Every chapter has been revised, featuring new illustrations and examples throughout. This will benefit student learning in all basic operations, the generation of membership functions, and the specialized applications in the latter chapters of the book, providing an invaluable tool for students as well as for self-study by practicing engineers.



Recommended by Dr. Henry Adorna


Algorithms Language and Automata, and Compilers.
| | |
| --- | --- |
| Author | Maxim Mozgovoy |
| Place of Publication | Sudbury, Mass. |
| Date of Publication | 2009 |
| Publisher | Jones and Bartlett Publishers |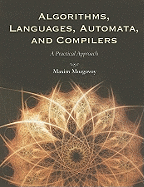 Algorithms, Languages, Automata, & Compilers: A Practical Approach is designed to cover the standard theory of computing topics through a strong emphasis on practical applications rather than theorems and proofs. Finite automata, Turing machines, models of computation, complexity, solvability, and other topics that form a foundation of modern programming are discussed -first with a gentle theoretical orientation, and then applied through programming code and practical examples. JFLAP projects and applications are integrated throughout the book, and C# is used for all code.


Structural Proof Theory
| | |
| --- | --- |
| Authors | Sara Negri, Jan von Plato |
| Place of Publication | Cambridge |
| Date of Publication | 2001 |
| Publisher | Cambridge University Press |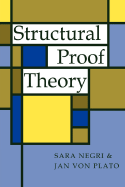 Structural proof theory is a branch of logic that studies the general structure and properties of logical and mathematical proofs. This book is both a concise introduction to the central results and methods of structural proof theory, and a work of research that will be of interest to specialists. The book is designed to be used by students of philosophy, mathematics and computer science. The book contains a wealth of results on proof-theoretical systems, including extensions of such systems from logic to mathematics, and on the connection between the two main forms of structural proof theory – natural deduction and sequent calculus. The authors emphasize the computational content of logical results. A special feature of the volume is a computerized system for developing proofs interactively, downloadable from the web and regularly updated.


Distributed programming with Ruby
| | |
| --- | --- |
| Author | Mark Bates |
| Place of Publication | Upper Saddle River, NJ |
| Date of Publication | 2010 |
| Publisher | Addison-Wesley |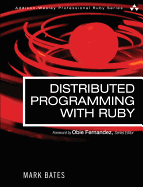 Advanced Distributed Applications with Ruby Distributed programming techniques make applications easier to scale, develop, and deploy–especially in emerging cloud computing environments. Now, one of the Ruby community's leading experts has written the first definitive guide to distributed programming with Ruby. Mark Bates begins with a simple distributed application, and then walks through an increasingly complex series of examples, demonstrating solutions to the most common distributed programming problems. Bates presents the industry's most useful coverage of Ruby's standard distributed programming libraries, DRb and Rinda. Next, he introduces powerful third-party tools, frameworks, and libraries designed to simplify Ruby distributed programming, including his own Distribunaut. If you're an experienced Ruby programmer or architect, this hands-on tutorial and practical reference will help you meet any distributed programming challenge, no matter how complex.


Programming and customizing the multicore propeller microcontroller : the official guide
| | |
| --- | --- |
| Author | Parallax Inc. |
| Place of Publication | New York |
| Date of Publication | 2010 |
| Publisher | McGraw-Hill |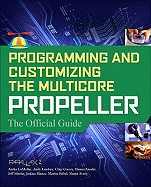 The Only Official Guide to the Parallax Multicore Propeller Microcontroller Written by a team of Propeller experts, this authoritative guide shows you how to realize your design concepts by taking full advantage of the multicore Propeller microcontroller's unique architecture. The book begins with a review of the Propeller hardware, software, and Spin language so you can get started right away. Programming and Customizing the Multicore Propeller Microcontroller: The Official Guide is filled with a wide variety of step-by-step, hands-on projects.Put your ideas into production when you learn how to:
Debug code for multiple cores
Understand how the Propeller interacts with different sensors
Wirelessly network Propeller chips
Build a balancing robot and control it with computer vision
Develop networking applications using an off-the-shelf Ethernet chip
Create a portable multivariable GPS tracking and data logging device
Use the Propeller as a remote virtual peripheral for media applications
Create a Propeller-powered HVAC green house model
Synthesize speech with the Propeller


Teamwork in multi-agent systems : a formal approach
| | |
| --- | --- |
| Authors | Barbara Dunin-Keplicz, Rineke Verbruge |
| Place of Publication | Hoboken, NJ |
| Date of Publication | 2010 |
| Publisher | Wiley |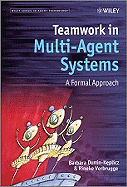 Teamwork in Multi-agent Systems: A Formal Approach explains teamwork rules in terms of agents' attitudes and their complex interplay. It provides the first comprehensive logical theory, TeamLog, underpinning teamwork in dynamic environments. The authors justify design choices by showing TeamLog in action. The book guides the reader through a fascinating discussion of issues essential for teamwork to be successful. This book is an invaluable resource for researchers and graduate students in computer science and artificial intelligence as well as for developers of multi-agent systems. Students and researchers in organizational science, in particular those investigating teamwork, will also find this book insightful.



Books recommended by Dr. Susan Festin

Two-dimensional information theory and coding : with application to graphics and high-density storage media
| | |
| --- | --- |
| Authors | Jørn Justesen and Søren Forchhammer |
| Place of Publication | Cambridge, UK |
| Date of Publication | 2010 |
| Publisher | Cambridge University Press |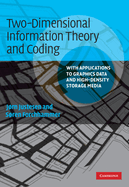 This complete introduction to two-dimensional (2-D) information theory and coding provides the key techniques for modeling data and estimating their information content. Throughout, special emphasis is placed on applications to transmission, storage, compression, and error protection of graphic information. The book begins with a self-contained introduction to information theory, including concepts of entropy and channel capacity, which requires minimal mathematical background knowledge. It then introduces error-correcting codes, particularly Reed-Solomon codes, the basic methods for error-correction, and codes applicable to data organized in 2-D arrays. Common techniques for data compression, including compression of 2-D data based on application of the basic source coding, are also covered, together with an advanced chapter dedicated to 2-D constrained coding for storage applications. Numerous worked examples illustrate the theory, whilst end-of-chapter exercises test the reader's understanding, making this an ideal book for graduate students and also for practitioners in the telecommunications and data storage industries.


Cloud computing strategies
| | |
| --- | --- |
| Author | Dimitris N. Chorafas |
| Place of Publication | Boca Raton, Florida |
| Date of Publication | 2011 |
| Publisher | CRC Press |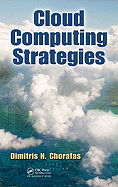 A guide to managing a cloud project, this book illustrates how to take advantage of cloud computing and align it with business and IT strategies. It assesses cloud computing technologies and demonstrates how to determine requirements and implement cloud to meet the goals and objectives of IT and business. The book examines such crucial issues as privacy, security, and ownership of information assets. It also provides valuable tips on how to manage the relationship with cloud vendors and shows how to successfully transition from legacy systems to the cloud.


AInternet fraud casebook : the World Wide Web of deceit
| | |
| --- | --- |
| Editor | Joseph T. Wells |
| Place of Publication | Hoboken, New Jersey |
| Date of Publication | 2010 |
| Publisher | John Wiley & Sons |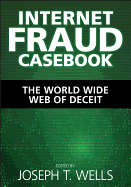 Real case studies on Internet fraud written by real fraud examiners Internet Fraud Casebook: The World Wide Web of Deceit is a one-of-a-kind collection of actual cases written by the fraud examiners who investigated them. These stories were hand-selected from hundreds of submissions and together form a comprehensive, enlightening and entertaining picture of the many types of Internet fraud in varied industries throughout the world. Each case outlines how the fraud was engineered, how it was investigated, and how perpetrators were brought to justice. Topics included are phishing, on-line auction fraud, security breaches, counterfeiting, and others.


Cloud computing and software services : theory and techniques
| | |
| --- | --- |
| Editors | Syed A. Ahson, Mohammad Ilyas |
| Place of Publication | Boca Raton, Fla. |
| Date of Publication | 2011 |
| Publisher | CRC Press |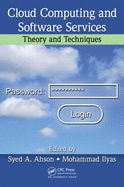 Thanks to its inherent resilience to failure and the increasing availability of open-source cloud infrastructure software and virtualization software stacks, services delivered from the cloud have expanded past web applications to include storage, raw computing, and access to specialized services. The possibility of satisfying maintenance and technical support needs by leasing services from commercial cloud infrastructures has also generated a new wave of interest in the cost and efficiency enhancements cloud computing can bring to organizations big and small. Whether you're already in the cloud, or determining whether or not it makes sense for your organization, "Cloud Computing and Software Services: Theory and Techniques" provides you with the technical understanding needed to develop and maintain state-of-the-art cloud computing and software services. From basic concepts and recent research findings to future directions, it gathers the insight of 50 experts from around the world to present the most up-to-date global perspective on the broad range of technical topics related to cloud computing and Software as a Service (SaaS). The book also: reviews real cases and applications of cloud computing; discusses the infrastructure cloud and Infrastructure as a Service (IaaS); considers the cloud and data- and compute-intensive environments; and examines security and reliability in the cloud. Written in a manner that makes this complex subject easy to understand, this is an ideal one-stop reference for anyone interested in cloud computing. The accessible language and wealth of illustrations also make it suitable for academic or research-oriented settings. The comprehensive coverage supplies you with the up-to-date understanding of cloud computing technologies and trends in parallel computing needed to establish and maintain effective and efficient computing and software services.