NEW CIRCULATION BOOKS
Recommended by Prof. Bienvenido Malquisto Jr.
Analyzing and applying current transformers
| | |
| --- | --- |
| Authors | Stanley E. Zochol |
| Place of Publication | Washington |
| Date of Publication | c2004 |
| Publisher | Schweitzer Engineering Laboratories |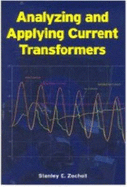 Current transformers (CTs) are used throughout the world as current transducers for protective relays in industrial, commercial, and utlity applications. Standard ratings and application guides deal with the steady-state sine wave behavior of current transformers. Despite the use of recommended rules applied to avoid transient saturation, it always occurs in certain critical relay applications. Analyzing and Applying Current Transfomers is a reference book written for professionals concerned with the application andf operation of CTs used as current transducers for input to protective relays in electrical power systems. This book presents transformer concepts that provide the fundamentals to understand the non-linear characteristics, accuracy ratings, and transient behavior of current transformers.


---
Recommended by Prof. Lew Andrew Tria
Electrical load forecasting : modeling and model construction
| | |
| --- | --- |
| Author | Soliman Abdel-hady Soliman, Ahmad M. Al-Kandari |
| Place of Publication | Massachusetts |
| Date of Publication | c2010 |
| Publisher | Butterworth-Heinemann/Elsevier |
Succinct and understandable, this book is a step-by-step guide to the mathematics and construction of Electrical Load Forecasting models. Written by one of the world's foremost experts on the subject, "Short and Long Term Electrical Load Forecasting" provides a brief discussion of algorithms, their advantages and disadvantages and when they are best utilized. Supported by an online computer program, this book online arrangement allows readers to construct, validate, and run short and long term models. The book begins with a brief discussion algorithm, their advantages and disadvantages and when they are best utilized. This is followed by a clear and rigorous exposition of the statistical techniques and algorithms such as regression, neural networks, fuzzy logic, and expert systems. In this book, readers find reliable and easy-to-use techniques designed to improve their forecasting techniques and construct more accurate models. The book begins with a good description of the basic theory and models needed to truly understand how the models are prepared so that they are not just blindly plugging and chugging numbers. It offers a step-by-step guide to model construction. It helps to construct, verify, and run short and long term models. It also helps to accurately evaluate load shape and pricing, and create regional specific electrical load models.
Introduction to modern power electronics, 2nd ed.
| | |
| --- | --- |
| Author | Andrzej Trzynadlowski |
| Place of Publication | New Jersey |
| Date of Publication | c2010 |
| Publisher | Wiley |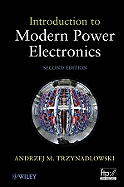 This updated edition of this book provides comprehensive coverage of modern power electronics, addressing all the latest trends and hot-button issues–from PWM rectifiers to renewable energy systems to electromagnetic interference. It features an overview of advanced control methods used in today's power electronic converters, numerous SPICE files of typical power conversion circuits, and an Instructor's Manual with solutions to all problems. An extensive body of examples, exercises, computer assignments, and simulations make it highly suitable as a textbook for undergraduate/graduate students of engineering in electrical engineering, industrial engineering or renewable energy, and practicing engineers.
Electric circuits fundamentals, 8th ed.
| | |
| --- | --- |
| Author | Thomas L. Floyd |
| Place of Publication | New Jersey |
| Date of Publication | c2010 |
| Publisher | Pearson/Prentice Hall |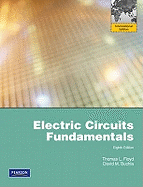 The 8th edition of this acclaimed book provides practical coverage of electric circuits. Well-illustrated and clearly written, the book contains a design and page layout that enhances visual interest and ease of use. The organization provides a logical flow of subject matter and the pedagogical features assure maximum comprehension. Some key features include: *"Symptom/Cause" problems, and exercises on Multisim circuits. * Key terms glossary–Furnished at the end of each chapter. * Vivid illustrations. * Numerous examples in each chapter–Illustrate major concepts, theorems, and methods. This is a perfect reference for professionals with a career in electronics, engineering, technical sales, field service, industrial manufacturing, service shop repair, and/or technical writing.
Voltage-sourced converters in power systems : modeling, control, and applications
| | |
| --- | --- |
| Author | Amirnaser Yazdani, Reza Iravani |
| Place of Publication | New Jersey |
| Date of Publication | c2010 |
| Publisher | IEEE Press/Wiley |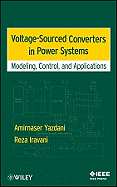 This book provides a comprehensive modeling approach, detailed control design methodologies and procedures, and wide coverage of the applications of voltage-sourced power electronic converters in electric power systems. Typical applications include wind power conversion and integration in the utility power system; solar-PV power conversion and integration in electric power systems; and, various types of distributed energy resource integration in electric distribution systems.
Solar cell technology and applications
| | |
| --- | --- |
| Author | A. R. Jha |
| Place of Publication | Florida |
| Date of Publication | c2010 |
| Publisher | Taylor & Francis |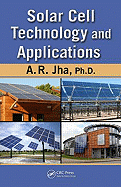 Presenting a well-balanced mix of theory and applications, "Solar Cell Technology and Applications" addresses critical design aspects representing cutting-edge solar cell technology. It offers those engaged in the design and development of low-cost, high-efficiency solar cells complete coverage of the latest advances in the field – including low-cost, high-efficiency elements and the latest approaches in solar cell designs. Using conventional nomenclature, a consistent set of symbols, and identical units for ease of comprehension, this time-saving resource supplies the understanding needed to spark the advancements that will help maximize the economic and environmental benefits of this relatively untapped and abundant renewable energy resource.
Illustrated guide to the National Electrical Code, 4th ed.
| | |
| --- | --- |
| Author | Charles R. Miller |
| Place of Publication | New York |
| Date of Publication | c2008 |
| Publisher | Delmar Cengage Learning |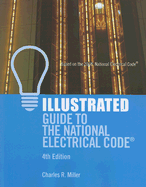 Providing a unique approach to learning the Code, the Illustrated Guide to the NEC uses highly detailed, technically accurate illustrations and visuals to break down and simplify the expanding volume and complexity of the 2008 National Electrical Code. By translating the sometimes vague, complicated wording of the Code into straightforward illustrations and clear explanations, this book provides a resource that will facilitate comprehension and application of Code requirements for beginning and master electricians alike. Material is organized logically, covering fundamental provisions first, and then grouping code requirements by the type of occupancy, beginning with one-family dwellings, and progressing on to multi-family, commercial locations, and special occupancies. This organization is not only logical but also reflects how information is needed when working in the electrical industry, better preparing readers for the real world. Its comprehensive coverage, innovative learning approach, and industry-based organization make this an indispensable supplement to the NEC, whether users need information on a specific area, or need to learn the Code from cover to cover.
Power electronics : advanced conversion technologies
| | |
| --- | --- |
| Authors | Fang Lin Luo, Hong Ye. |
| Place of Publication | Boca Raton |
| Date of Publication | c2010 |
| Publisher | CRC Press/Taylor & Francis |
Power Electronics: Advanced Conversion Technologies gives those working in power electronics useful and concise information regarding advanced converters. Offering methods for determining accurate solutions in the design of converters for industrial applications, this book details more than 200 topologies concerning advanced converters that the authors themselves have developed. The text analyzes new converter circuits that have not been widely examined, and it covers the rapid advances in the field, presenting ways to solve and correct the historical problems associated with them. The technology of DC/DC conversion is making rapid progress. It is estimated that more than 600 topologies of DC/DC converters exist, and new ones are being created every year. The authors completed the mammoth task of systematically sorting and categorizing the DC/DC converters into six groups and have made major contributions to voltage-lift and super-lift techniques. Detailing the authors' work, this book investigates topics including traditional AC/DC diode rectifiers controlled AC/DC rectifiers power factor correction unity power factor techniques pulse-width-modulated DC/AC inverters multilevel DC/AC inverters traditional and improved AC/AC converters converters used in renewable energy source systems With many examples and homework problems to help the reader thoroughly understand design and application of power electronics, this volume can be used both as a textbook for university students studying power electronics and a reference book for practicing engineers.
Power electronics
| | |
| --- | --- |
| Author | Daniel W. Hart |
| Place of Publication | New York |
| Date of Publication | c2011 |
| Publisher | McGraw-Hill |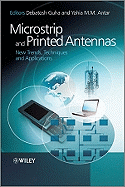 "Power Electronics" is intended to be an introductory text in power electronics, primarily for the undergraduate electrical engineering student. The text is written for some flexibility in the order of the topics. Much of the text includes computer simulation using PSpice as a supplement to analytical circuit solution techniques.


DC theory, 2nd ed.
| | |
| --- | --- |
| Author | NJATC |
| Place of Publication | New York |
| Date of Publication | c2008 |
| Publisher | Delmar Cengage Learning |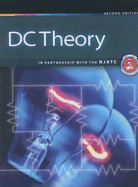 DC Theory, 2E" begins with the fundamentals of electricity and DC circuits, including how properties of materials are categorized within conductors, semiconductors, and insulators. In-depth coverage of Ohm's law and its relation to voltage, current, resistance, and power are also presented, followed by the theory and practical applications of electrical components connected in series. Coverage then builds on these fundamentals to tackle more complex topics, like DC parallel circuits, DC combination circuits, and magnetism and generators.



---
Microstrip and printed antennas : new trends, techniques, and applications
Editors
Place of Publication
West Sussex, United Kingdom
Date of Publication
c2011
Publisher
Wileyl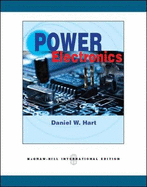 This book focuses on new techniques, analysis, applications and future trends of microstrip and printed antenna technologies, with particular emphasis to recent advances from the last decade Attention is given to fundamental concepts and techniques, their practical applications and the future scope of developments. Several topics, essayed as individual chapters include reconfigurable antenna, ultra-wideband (UWB) antenna, reflectarrays, antennas for RFID systems and also those for body area networks. Also included are antennas using metamaterials and defected ground structures (DGSs). Essential aspects including advanced design, analysis and optimization techniques based on the recent developments have also been addressed.
Key Features: * Addresses emerging hot topics of research and applications in microstrip and printed antennas * Considers the fundamental concepts, techniques, applications and future scope of such technologies * Discusses modern applications such as wireless base station to mobile handset, satellite earth station to airborne communication systems, radio frequency identification (RFID) to body area networks, etc. * Contributions from highly regarded experts and pioneers from the US, Europe and Asia This book provides a reference for R&D researchers, professors, practicing engineers, and scientists working in these fields.