NEW CIRCULATION BOOKS
Recommended by Dr. Susan Festin
Fundamentals of grid computing : theory, algorithms and technologies
| | |
| --- | --- |
| Editor | Frédéric Magulès |
| Place of Publication | Boca Raton |
| Date of Publication | c2010 |
| Publisher | CRC Press |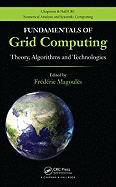 The integration and convergence of state-of-the-art technologies in the grid have enabled more flexible, automatic, and complex grid services to fulfill industrial and commercial needs, from the LHC at CERN to meteorological forecasting systems. Fundamentals of Grid Computing: Theory, Algorithms and Technologies discusses how the novel technologies of semantic web and workflow have been integrated into the grid and grid services. The book explains how distributed mutual exclusion algorithms offer solutions to transmission and control processes. It also addresses the replication problem in data grids with limited replica storage and the problem of data management in grids. After comparing utility, grid, autonomic, and cloud computing, the book presents efficient solutions for the reliable execution of applications in computational grid platforms. It then describes a fault tolerant distributed scheduling algorithm for large-scale distributed applications, along with broadcasting algorithms for institutional grids. The final chapter shows how load balancing is integrated into a real-world scientific application. Helping readers develop practical skills in grid technology, the appendices introduce user-friendly open source software written in Java. One of the software packages covers strategies for data replication in the grid. The other deals with the implementation of a simulator for distributed scheduling in grid environments. The various technology presented in this book demonstrates the wide aspects of interest in grid computing as well as the many possibilities and venues that exist in this research area. This interest will only further evolve as numerous exciting developments still await us.


Recommended by Dr. Cedric Festin
The executive MBA for engineers and scientists
| | |
| --- | --- |
| Author | James J. Farley |
| Place of Publication | Boca Raton, Fla. |
| Date of Publication | c2010 |
| Publisher | CRC Press/Taylor & Francis |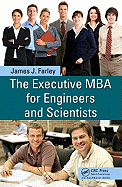 Fully updated to keep up with advances across the industry, this popular work now includes greater emphasis on the Internet. It explores the use and abuse of the web, examining practices such as too frequent notices or pop-up ads that can turn off potential customers. Another new chapter addresses other changes and trends such as the impact of companies purchased by investment firms, the real costs of outsourcing, and the current state of customer service. Other new topics in this edition include preparing for and participating in an interview, tools of the trade such as cell phones and computer programs, reliability of data, security, and selling via the Internet.


Recommended by Dr. Adrian Roy Valdez
Fluid mechanics, 4th ed.
| | |
| --- | --- |
| Authors | Pijush K. Kundu, Ira M. Cohen with contributions by P.S. Ayyaswamy and H.H. Hu |
| Place of Publication | Amsterdam |
| Date of Publication | c2008 |
| Publisher | Academic Press |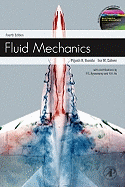 Fluid mechanics, the study of how fluids behave and interact under various forces and in various applied situations – whether in the liquid or gaseous state or both – is introduced and comprehensively covered in this widely adopted text. Fully revised and updated with the addition of a new chapter on biofluid mechanics, "Fluid Mechanics, Fourth Edition" is suitable for both a first or second course in fluid mechanics at the graduate or advanced undergraduate level.


Recommended by Prof. Ada Angeli Cariaga
C for engineers and scientists : an interpretive approach
CS 11, ES 26 (subjects) ; with accompanying CD-ROM
| | |
| --- | --- |
| Author | Harry H. Cheng |
| Place of Publication | New York |
| Date of Publication | c2010 |
| Publisher | McGraw-Hill higher education |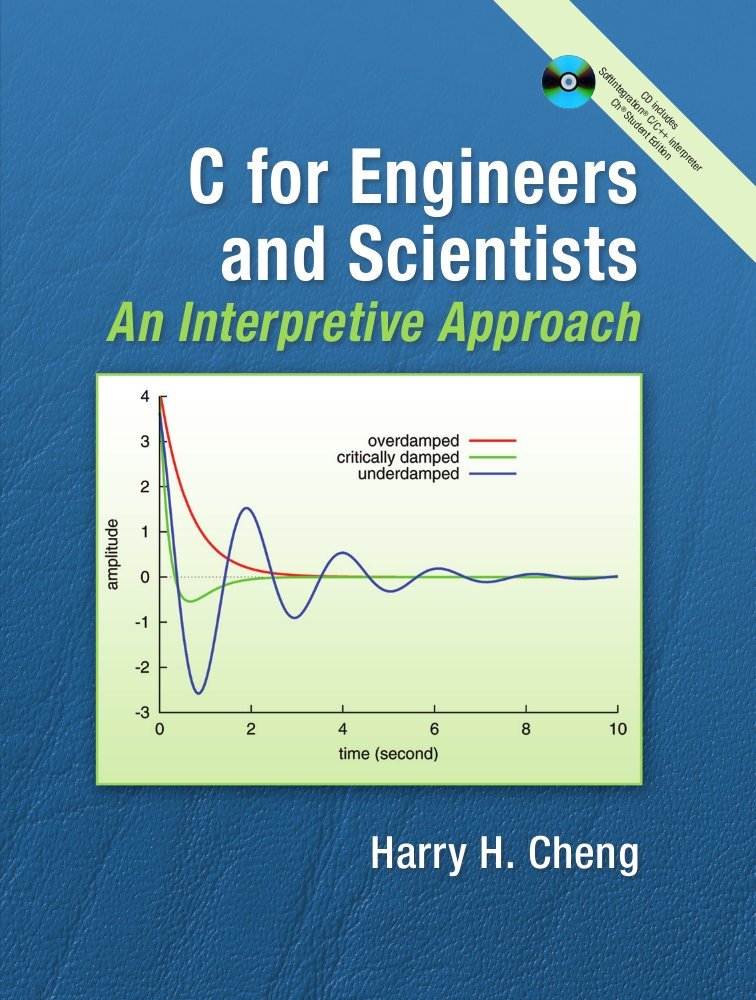 This book is a complete and authoritative introduction to computer programming in C, with introductions to C++, Ch, MATLAB, and Fortran. It is designed to teach students how to solve engineering and science problems using the C programming language. It teaches beginners with no previous programming experience the underlying working principles of scientific computing and a disciplined approach for software development. All the major features of C89 and C99 are presented with numerous engineering application examples derived from production code. The book reveals the coding techniques used by the best C programmers and shows how experts solve problems in C. It can be used as a textbook for students in computer science, engineering, science, and other disciplines. It is also an invaluable resource and reference book for seasoned programmers. The book focuses on systematic software design approach in C for applications in engineering and science following the latest standard developed by the ANSI and ISO C Standard Committees called C99, which resolved many deficiencies of C89 for applications in engineering and science. It includes a companion CD which contains the cross-platform C/C++ interpreter Ch for use as an instructional tool to help teaching and learning C and C++. Ch is the most pedagogically effective interactive computing environment for instructors to make interactive presentations in a classroom to illustrate difficult concepts such as loops, functions, arrays, and pointers. Ch is also the most user-friendly for beginners to learn computer programming and problem solving in C/C++ so that they can focus on improving their program design and problem solving skills, in collaboration with fellow students in a class who very likely may use different platforms. The book also describes how to use Visual C++ and gcc/g++ compilers to compile and link C/C++ programs with special considerations to get the programs to work properly with these compilers in different platforms.


Recommended by Dr. Adrian Roy Valdez
Real-time systems : formal specification and automatic verification
| | |
| --- | --- |
| Authors | Ernst-Rüdiger Olderog and Henning Dierks |
| Place of Publication | Cambridge, U.K. |
| Date of Publication | 2008 |
| Publisher | Cambridge University Press |



Real-time systems need to react to certain input stimuli within given time bounds. For example, an airbag in a car has to unfold within 300 milliseconds in a crash. There are many embedded safety-critical applications and each requires real-time specification techniques. This text introduces three of these techniques, based on logic and automata: duration calculus, timed automata, and PLC-automata. The techniques are brought together to form a seamless design flow, from real-time requirements specified in the duration calculus; via designs specified by PLC-automata; and into source code for hardware platforms of embedded systems. The syntax, semantics, and proof methods of the specification techniques are introduced; their most important properties are established; and real-life examples illustrate their use. Detailed case studies and exercises conclude each chapter. Ideal for students of real-time systems or embedded systems, this text will also be of great interest to researchers and professionals in transportation and automation.


Recommended by Dr. Susan Festin
Performance analysis of queuing and computer networks
| | |
| --- | --- |
| Author | G.R. Dattatreya |
| Place of Publication | Boca Raton, Fla. |
| Date of Publication | c2008 |
| Publisher | CRC Press/Taylor & Francis |
With examples and exercises, this text develops simple models and analytical methods from first principles to evaluate performance metrics of various configurations of computer systems and networks. It includes simple, analytically tractable models, presents models for complex systems as analyzable modifications and/or interconnections of simple models, and contains a wide variety of queuing models.


Big Java, 4th ed.
| | |
| --- | --- |
| Author | Cay Horstmann |
| Place of Publication | Hoboken, N.J. |
| Date of Publication | c2010 |
| Publisher | Wiley |
This book introduces programmers to objects at a gradual pace. The syntax boxes are revised to show typical code examples rather than abstract notation. This includes optional example modules using Alice and Greenfoot. The examples feature annotations with dos and don'ts along with cross references to more detailed explanations in the text. New tables show a large number of typical and cautionary examples. New programming and review problems are also presented that ensure a broad coverage of topics. In addition, Java 7 features are included to provide programmers with the most up-to-date information.


Java for everyone
| | |
| --- | --- |
| Author | Cay Horstmann |
| Place of Publication | Hoboken, N.J. |
| Date of Publication | c2010 |
| Publisher | Wiley |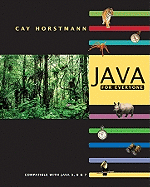 Programmers, computer scientists, and engineers need a book that delivers the essentials of how to program using Java in a more accessible, less rigorous approach. Java for Everyone provides them with a more user-friendly, graphics-intensive design that conveys complex concepts simply and effectively. It differs from other books in the market by focusing on topics such as loops and graphical interfaces, while avoiding a focus on object-orientation. The emphasis is placed on simple programs that use pre-built data structures and algorithms whenever possible. The examples and case studies explore practical applications that programmers, computer scientists, and engineers will find useful, such as processing tabular data, harvesting Web information, creating custom graphics, and building simple user interfaces.


Transparent computing : concepts, architecture, and implementation
| | |
| --- | --- |
| Authors | Zhou Yuezhi, Zhang Yaoxue |
| Place of Publication | Singapore |
| Date of Publication | c2010 |
| Publisher | Cengage Learning Asia |
With the rapid development of computers, the computing paradigms also witness continuous evolutions which have fundamentally changed our work and lifestyles. Today's computer systems still demand too much attention from people and thus keep the vision of disappearance of technology only a dream. Reasons for such problems should be analyzed and new computing architectures and paradigms developed. Transparent computing, based on recent developments of computer and network technologies, introduces new ideas and solutions to the blueprint of service-sharing computing. This book offers a systematic discussion on the ideas and concept behind transparent computing based on the analysis of computer evolution and computing paradigms, their problems and related causes of traditional computing paradigms, and the underlying von Neumann architecture. It then proceeds to propose a new spatio-temporally extended von Neumann architecture based upon network thinking, and a new computing paradigm based on such new architecture transparent computing. It also further elaborates on the meta operating system (e.g., 4VP+), the method to realize transparent computing in local area network environments. Key Features (1) Presents and summarizes the work of the authors, who have researched in ubiquitous/pervasive computing and transparent computing since 2000. (2) Proposes transparent computing , a new computing paradigm which decouples software from the underlying hardware, and lets users freely select and run various operating systems on demand as services from any computing devices at any time. (3) Introduces the meta operating system, and its implementation through 4VP+, the interactive protocols and virtualization layers to implement the functions of meta operating system. (4) Provides application examples of transparent computing system, and discusses the future development of this new concept in the last two chapters.