NEW REFERENCE BOOKS
Recommended by Dr. Prospero Naval Jr.
A handbook of statistical analyses using R
| | |
| --- | --- |
| Authors | Brian S. Everitt and Torsten Hothorn |
| Place of Publication | Boca Raton, Fla. |
| Date of Publication | c2010 |
| Publisher | CRC Press |


This is a proven guide for easily using R to effectively analyze data. Like its bestselling predecessor, "A Handbook of Statistical Analyses Using R, Second Edition" provides a guide to data analysis using the R system for statistical computing. Each chapter includes a brief account of the relevant statistical background, along with appropriate references. New to the second edition include: new chapters on graphical displays, generalized additive models, and simultaneous inference; a new section on generalized linear mixed models that completes the discussion on the analysis of longitudinal data where the response variable does not have a normal distribution; new examples and additional exercises in several chapters; and, a new version of the HSAUR package (HSAUR2), which is available from CRAN. This edition continues to offer straightforward descriptions of how to conduct a range of statistical analyses using R, from simple inference to recursive partitioning to cluster analysis. Focusing on how to use R and interpret the results, it provides students and researchers in many disciplines with a self-contained means of using R to analyze their data.


Recommended by Prof. Rhandley Cajote
Wireless, networking, radar, sensor array processing, and nonlinear signal processing, 2nd ed.
| | |
| --- | --- |
| Editor-in-Chief | Vijay K. Madisetti |
| Place of Publication | Boca Raton, Fla. |
| Date of Publication | c2010 |
| Publisher | CRC Press |


One of three self-contained volumes in the new "Digital Signal Processing Handbook, Second Edition", "Wireless, Networking, Radar, Sensor Array Processing, and Nonlinear Signal Processing" provides complete coverage of the foundations of signal processing related to wireless, radar, space – time coding, and mobile communications, together with associated applications to networking, storage, and communications.


Recommended by Prof. Rhandley Cajote
Handbook of pattern recognition and computer vision, 4th ed.
| | |
| --- | --- |
| Editor | C.H. Chen |
| Place of Publication | Hackensack, N.J. |
| Date of Publication | c2010 |
| Publisher | Imperial College Press |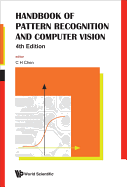 Both pattern recognition and computer vision have experienced rapid progress in the last twenty-five years. This book provides the latest advances on pattern recognition and computer vision along with their many applications. It features articles written by renowned leaders in the field while topics are presented in readable form to a wide range of readers. The book is divided into five parts: basic methods in pattern recognition, basic methods in computer vision and image processing, recognition applications, life science and human identification, and systems and technology.


Recommended by Dr. Allan Nerves
Grounds for grounding : a circuit-to-system handbook
| | |
| --- | --- |
| Editor | C.H. Chen |
| Place of Publication | Hoboken, N.J. |
| Date of Publication | c2010 |
| Publisher | IEEE Press |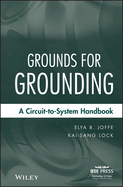 Grounding design and installation is critical for the safety and performance of any electrical or electronic system. Blending theory and practice, this is the first book to provide a thorough approach to grounding from circuit to system. It covers: grounding for safety aspects in facilities, lightning, and NEMP; grounding in printed circuit board, cable shields, and enclosure grounding; and applications in fixed and mobile facilities on land, at sea, and in air. It's an indispensable resource for electrical and electronic engineers concerned with the design of electronic circuits and systems.

International dictionary of artificial intelligence, new ed.
| | |
| --- | --- |
| Author | William J. Raynor, Jr. |
| Place of Publication | Kent, U.K. |
| Date of Publication | c2010 |
| Publisher | Global professional publishing |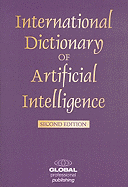 Anticipating the needs of professionals and researchers alike, this dictionary is the first up-to-date reference volume on a discipline of ever-growing importance. Artificial intelligence is rapidly becoming the foundation discipline for thousands of new applications and will have dramatic effects on virtually every activity we engage in.This essential reference features over 2,500 entries–all defined, explained and illustrated–as well as detailed explanations of major concepts in related disciplines. A completely cross-referenced index, annotated bibliography, and extensive appendix of World Wide Web sites on the latest trends in AI will make this a favorite resource for practitioners and researchers around the world.

Handbook of International electrical safety practices
| | |
| --- | --- |
| Author | Princeton Energy Resources International |
| Place of Publication | Hoboken, N.J. |
| Date of Publication | c2010 |
| Publisher | Wiley |


The Handbook of International Electrical Safety Practices provides a valuable handbook to inform working professionals in multiple industries, mainly the power industry, about safety procedures that should be used on the job. It informs the reader about the hazards in the work place and what to do to make sure they are protected. The reader will learn proper organizational skills to avoid hazardous injuries, proper environment monitoring, and how to ensure proper protection is used on the job. The authors cover not only obvious electrical safety considerations, such as exposed wires, etc., but also discuess everything related to electrical safety, such as air quality, sound level, and radiation. This is the most comprehensive reference book for any company to keep employees informed and to keep their work environment safe.
NEW RESERVE BOOKS
Recommended by Dr. Adrian Roy L. Valdez
Numerical methods for engineers, 6th ed., International ed.
| | |
| --- | --- |
| Authors | Steven C. Chapra, Raymond P. Canale |
| Place of Publication | New York, N.Y. |
| Date of Publication | c2010 |
| Publisher | McGraw-Hill Higher Education |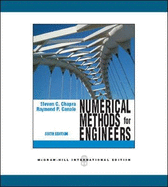 The text features a broad array of applications that span all engineering disciplines. The sixth edition retains the successful instructional techniques of earlier editions. Chapra and Canale's unique approach opens each part of the text with sections called Motivation, Mathematical Background, and Orientation. This prepares the student for upcoming problems in a motivating and engaging manner. Each part closes with an Epilogue containing Trade-Offs, Important Relationships and Formulas, and Advanced Methods and Additional References. Much more than a summary, the Epilogue deepens understanding of what has been learned and provides a peek into more advanced methods. Helpful separate Appendices. Getting Started with MATLAB abd Getting Started with Mathcad which make excellent references. Numerous new or revised problems drawn from actual engineering practice, many of which are based on exciting new areas such as bioengineering. The expanded breadth of engineering disciplines covered is especially evident in the problems, which now cover such areas as biotechnology and biomedical engineering. Excellent new examples and case studies span asll areas of engineering disciplines; the students using this text will be able to apply their new skills to their chosen field. Users will find use of software packages, specifically MATLAB(R), Excel(R) with VBA and Mathcad(R). This includes material on developing MATLAB(R) m-files and VBA macros.


Recommended by Dr. Susan Festin
Systems engineering and analysis, 5th ed., International ed.
| | |
| --- | --- |
| Authors | Steven C. Chapra, Raymond P. Canale |
| Place of Publication | Upper Saddle River, N.J. |
| Date of Publication | c2011 |
| Publisher | Pearson |


For senior-level undergraduate and first and second year graduate systems engineering and related courses. Systems Engineering and Analysis, 5/e, provides a total life-cycle approach to systems and their analysis. This practical introduction to systems engineering and analysis provides the concepts, methodologies, models, and tools needed to understand and implement a total life-cycle approach to systems and their analysis. The authors focus first on the process of bringing systems into being–beginning with the identification of a need and extending that need through requirements determination, functional analysis and allocation, design synthesis, evaluation, and validation, operation and support, phase-out, and disposal. Next, the authors discuss the improvement of systems currently in being, showing that by employing the iterative process of analysis, evaluation, feedback, and modification, most systems in existence can be improved in their affordability, effectiveness, and stakeholder satisfaction.